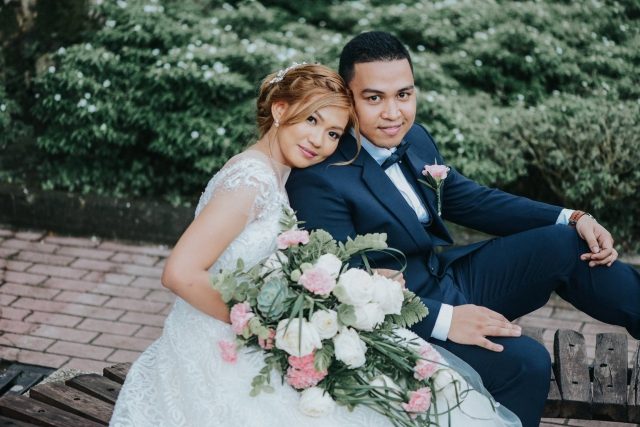 It all began with a romantic wedding proposal.
After several months spent gathering courage, Mac finally decided to pop the question. He took Chai to dinner at the Mall of Asia seaside, a place that played an important role in their relationship. After the meal, he asked if she'd marry him. She said yes.
Things did not go exactly as planned, though. Mac had intended to do it during a fireworks event, hoping the show would make the proposal more memorable. However, there were so many people around and he was also overcome by his giddiness. But despite this, he was still thrilled to have finally taken their relationship to a whole new level.
The next thing they knew, they were already busy with the wedding preparations. They couple chose to have a rustic wedding, since they wanted something that with a vintage feel. They also decided to hold it in a province, something they thought to be challenging at first, considering they both grew up in the city.
Good thing, they found Key Connections Events Management, a team of wedding coordinators who were experienced when it comes to rural weddings, when they attended the Before I Do bridal fair at SM Megamall. They booked Miss Khaye's team as soon as they were told that the group had already worked on weddings in Vinzons, Camarines Norte.
However, despite hiring a wedding coordinator, the couple remained very hands-on. Although the coordinators referred to them some of their suppliers, the couple spent time to evaluate them by going through their portfolios, reviewing their rates, and checking whether or not their products and services suited their needs.
Chai was very meticulous throughout the planning process. She paid attention even to the littlest of details about the wedding, such as the papers and required documents that had to be filed, styling of the church, flowers, tokens to be handed to guests, invitation, fitting of suits and gowns for the entourage, as well as the location of lights and concept and design of the reception venue styling. All of these were personally handled by Chai.
Other details they also need to focus on included some personal items to be used on their big day. Apart from their outfits, they also need to ensure that they had everything else covered, including accessories.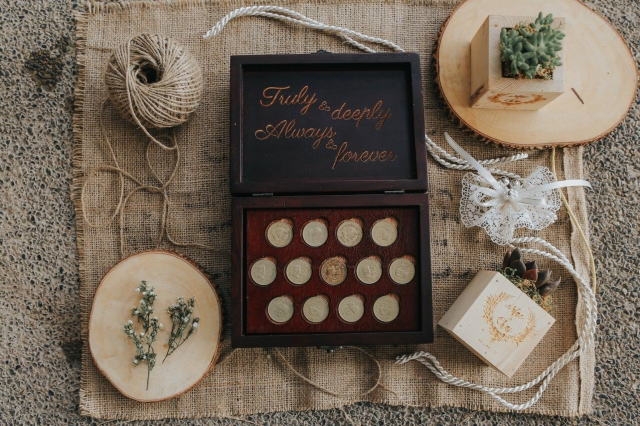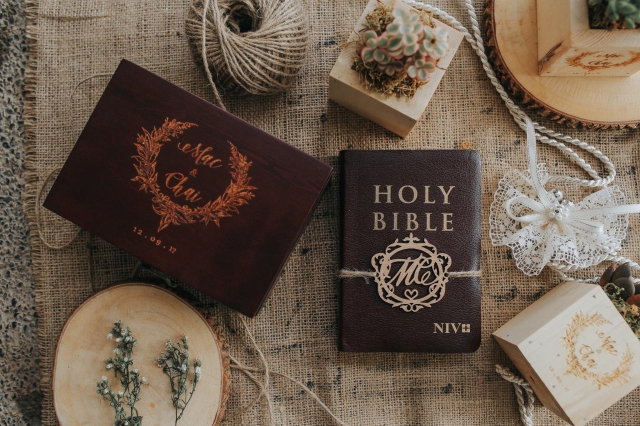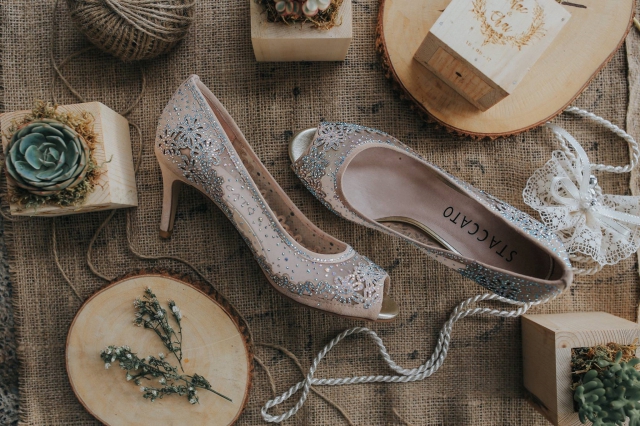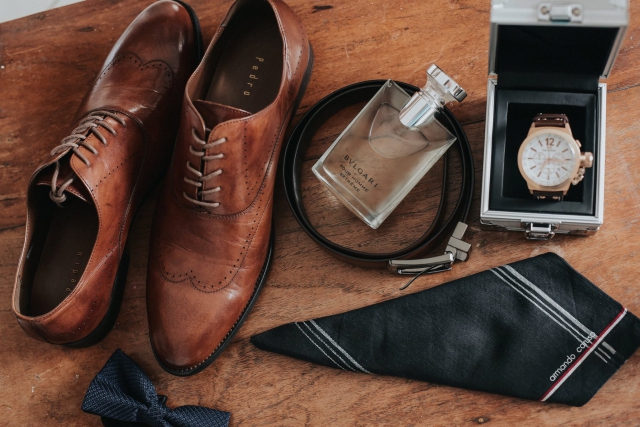 The couple had to travel from Pasay City to Daet, Camarines Norte often, too, to complete the wedding requirements and oversee other preparations. Their hard work paid off, of course.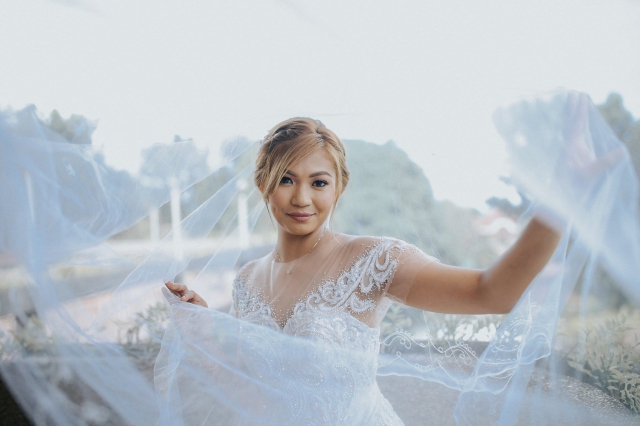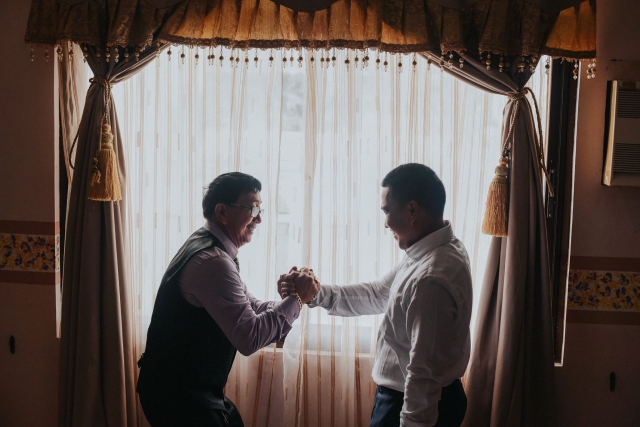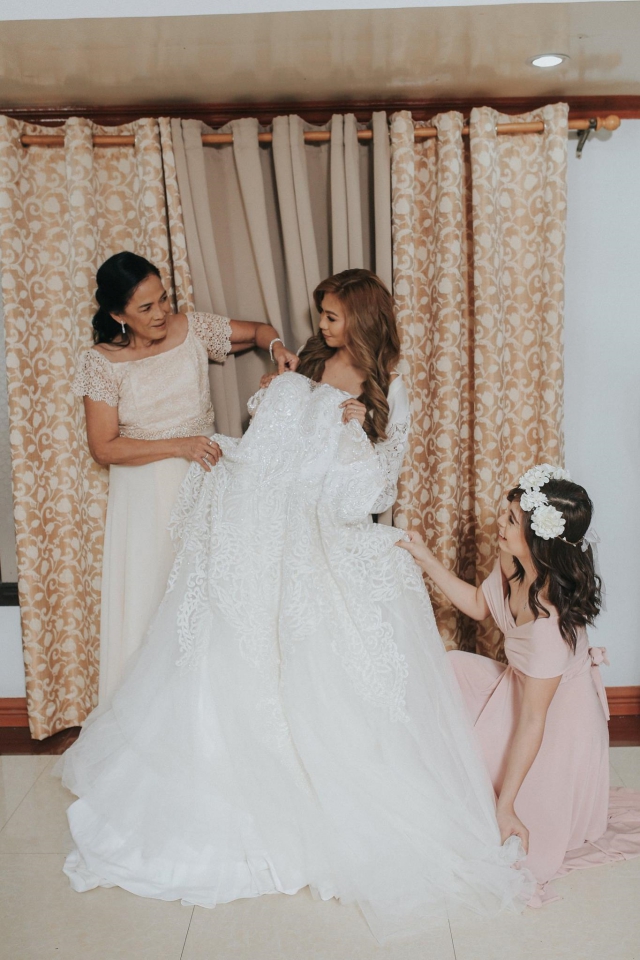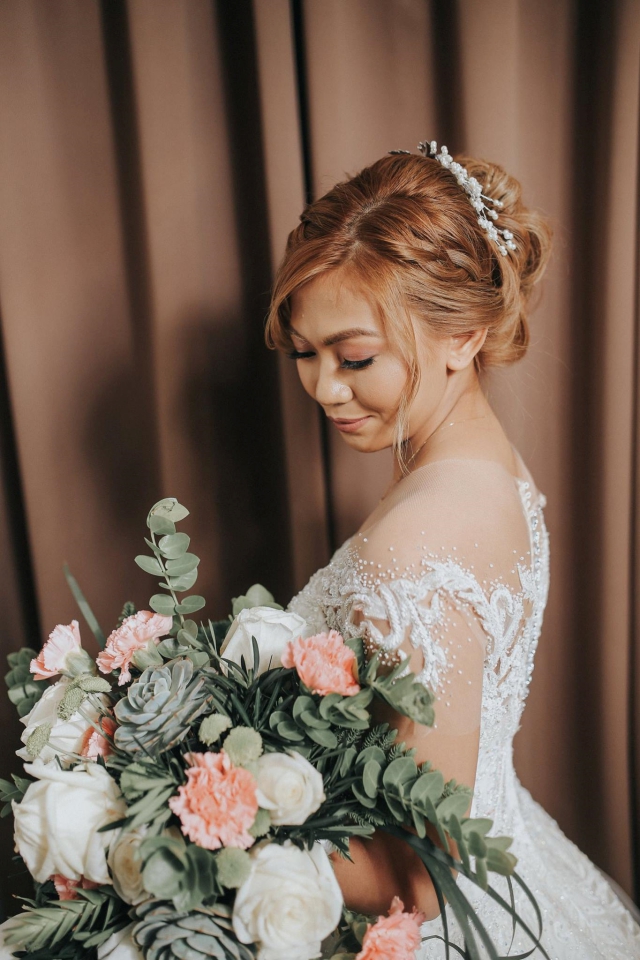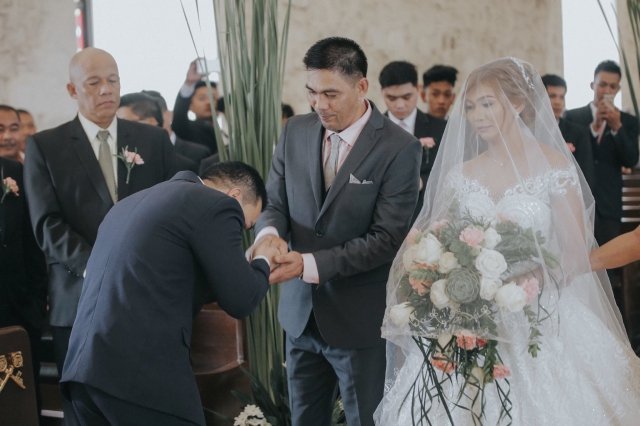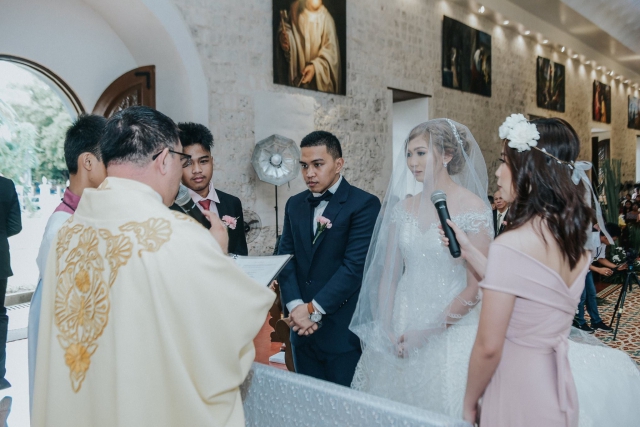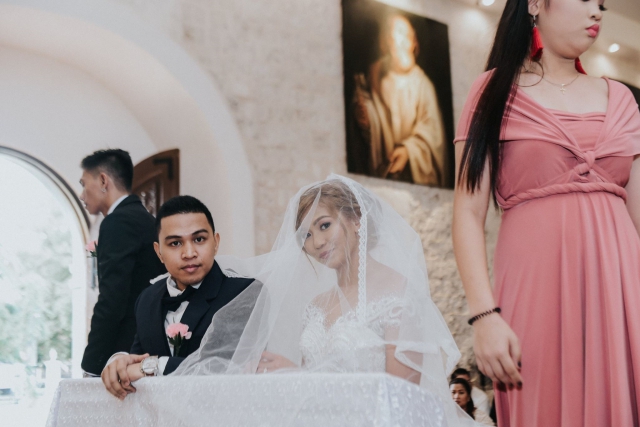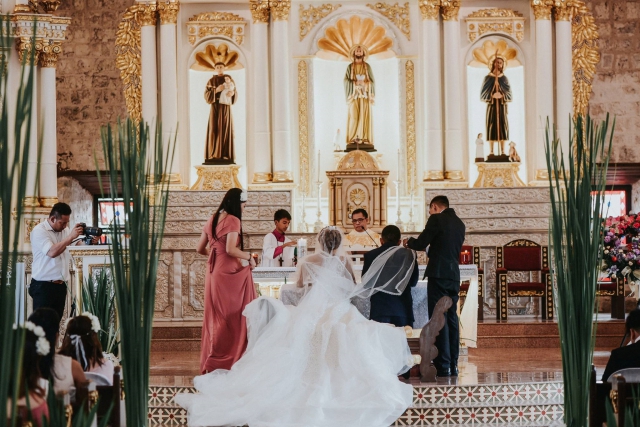 They had a lovely wedding at the Parroquia de San Pedro Apostol in Vinzons, Camarines Norte last December 9. Their reception took place at the Rafer Residence, also in Vinzons, Camarines Norte.
Wedding Details
Invitation
Mac and Chai's wedding invitation consisted a three-page blush floral invite with a burlap cover and a wood trinket from Invidation Designs by Kenneth Uy.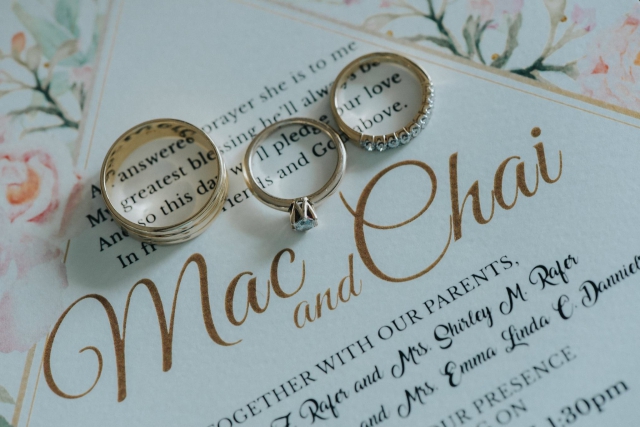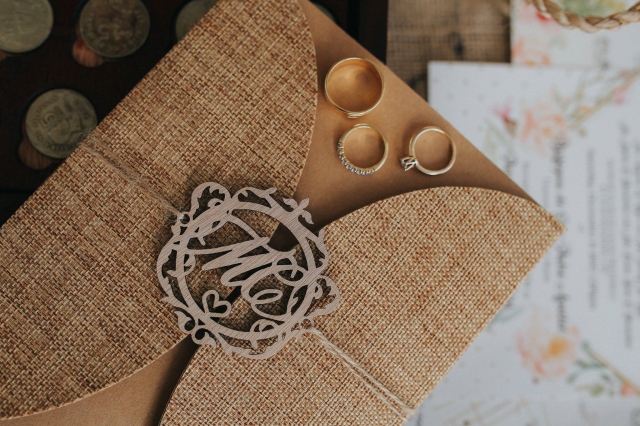 Wedding Dress
Chai's dream wedding dress was turned into reality with the help of Mark Brides. According to Chai, the dress was such a stunner and it exceeded her expectations. Luckily, the said dress maker still accommodated the bride despite being fully booked.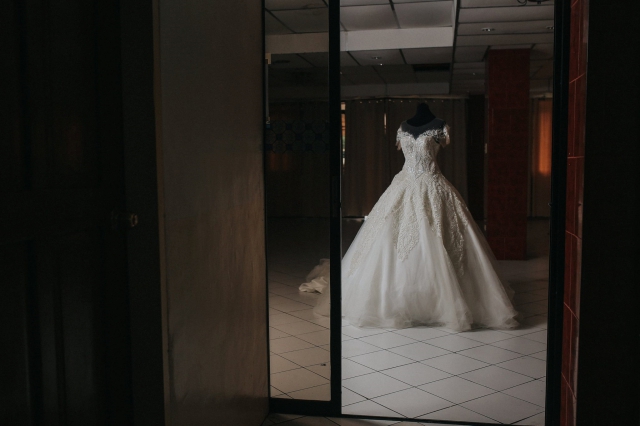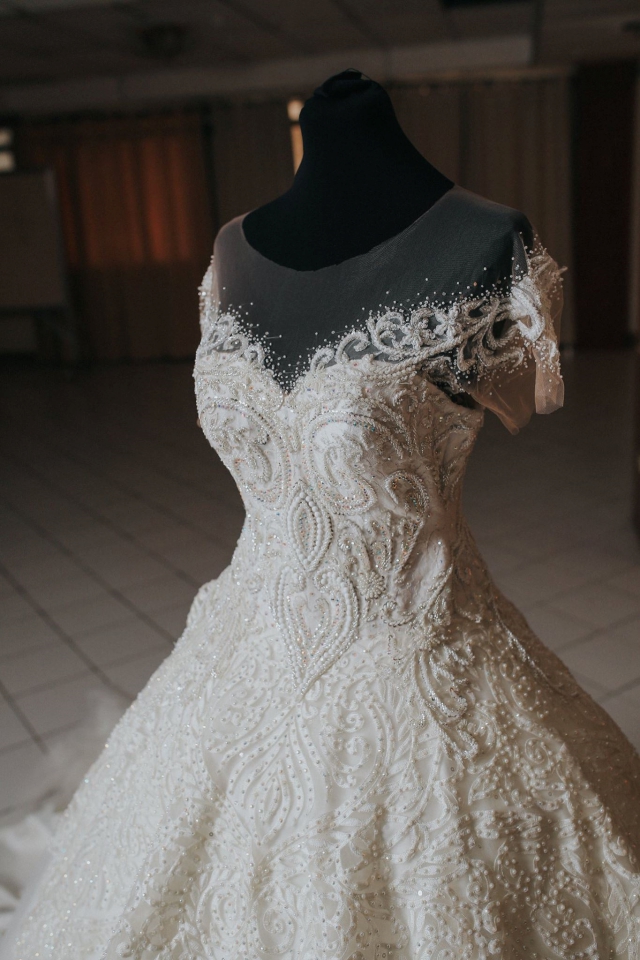 Bridal Makeup
The bride's makeup was done by Miss Ella Tamayo of The Makeup Kit. Chai appreciated not only the makeup artist's technical skills and professionalism but also her friendliness and patience.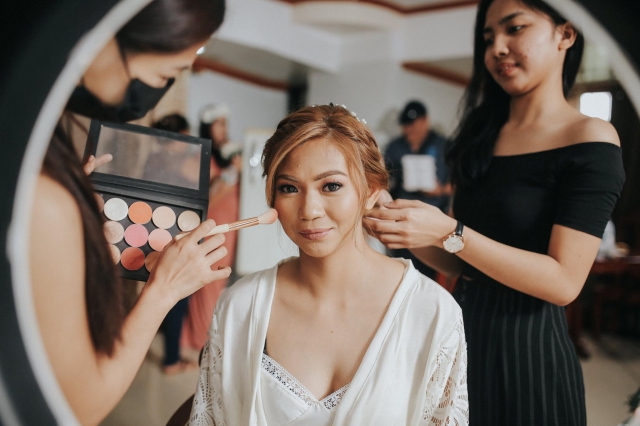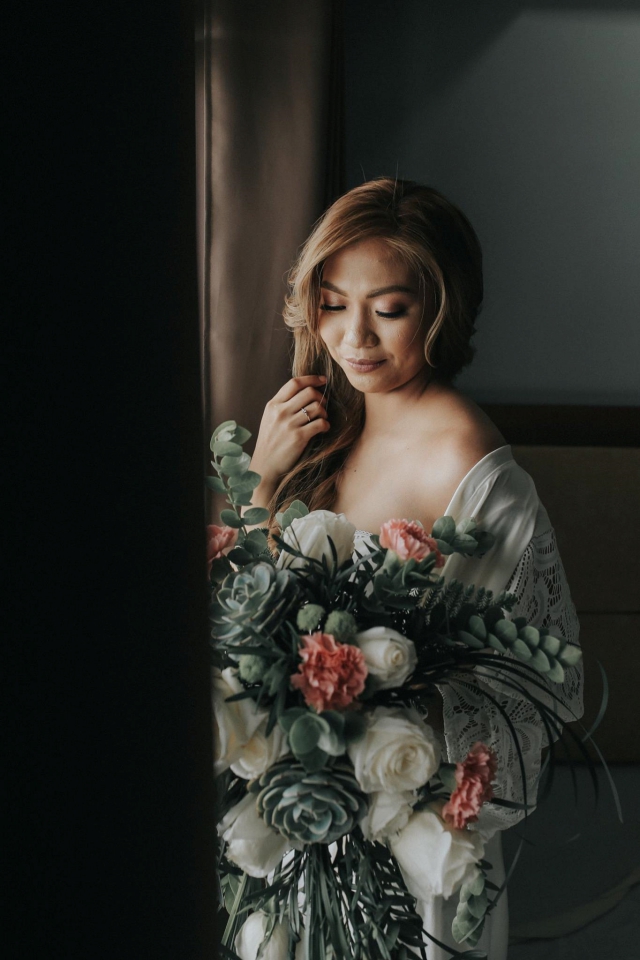 Outfits for the Entourage
Bridesmaids wore infinity gowns in old rose and rose gold from Love Humbly Shop. Groomsmen, on the other hand, wore suits from Gardini Fashion Center.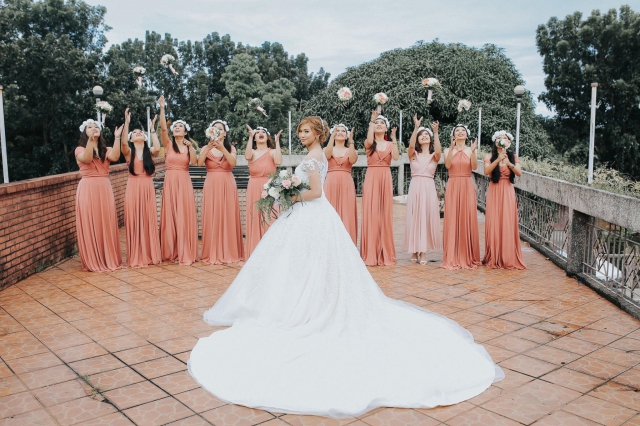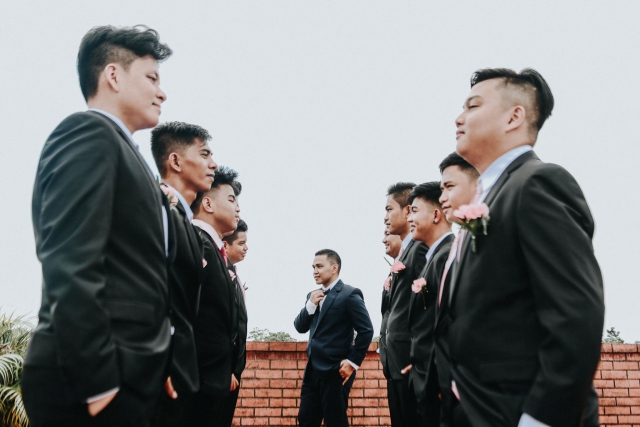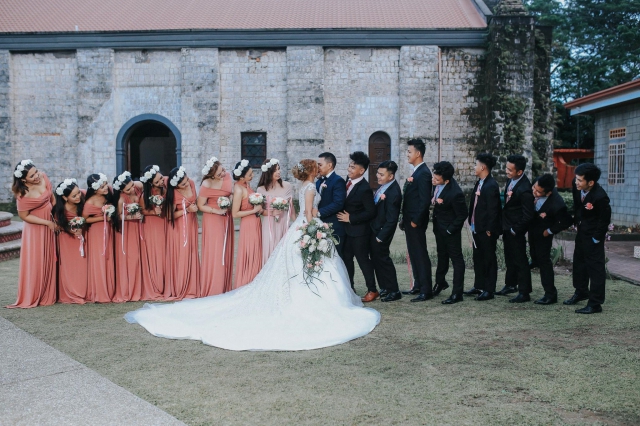 Church Decorations
Church decorations were made by Sir Mayong of Daet Flower Shop. They were arranged according to the couple's preferences, highly accentuating the greens, yellows, and oranges of the church's interior.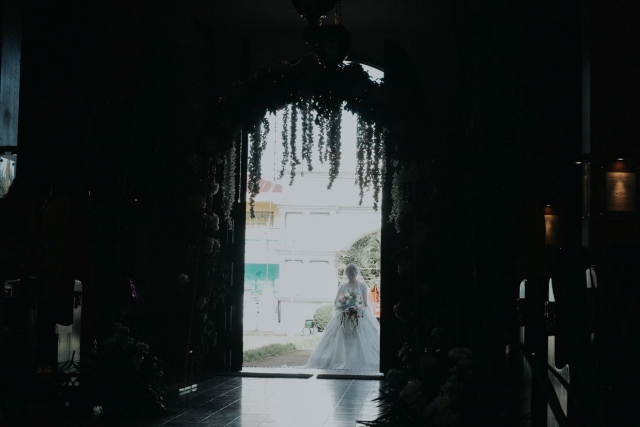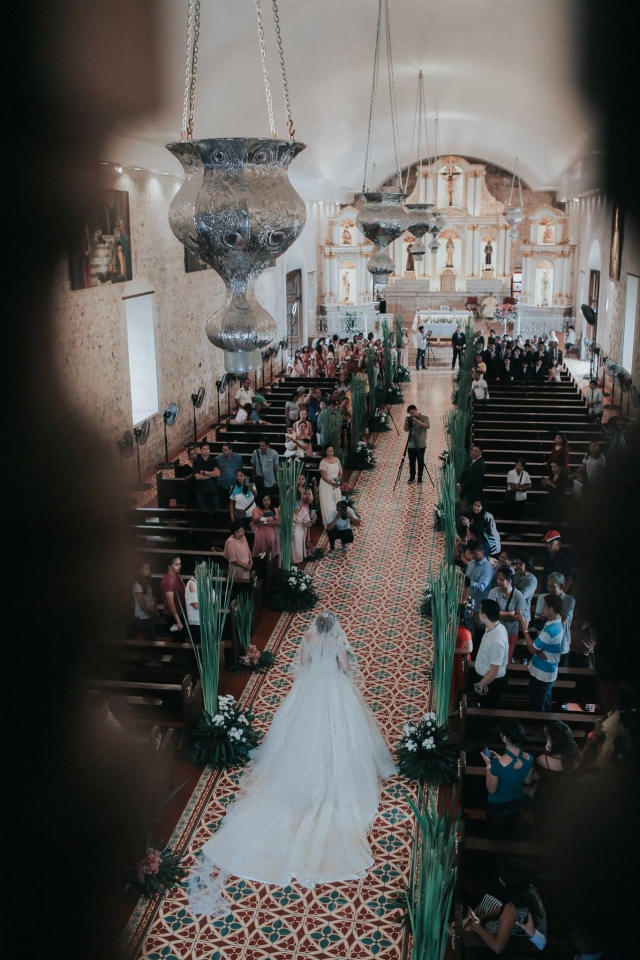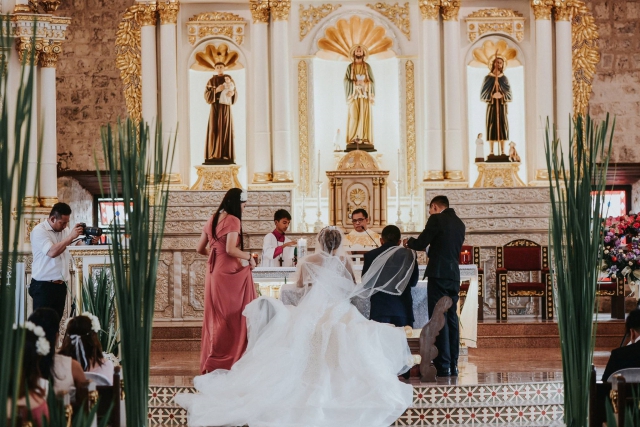 Event Tents
Mac and Chai used event tents from Asog Garden for their reception.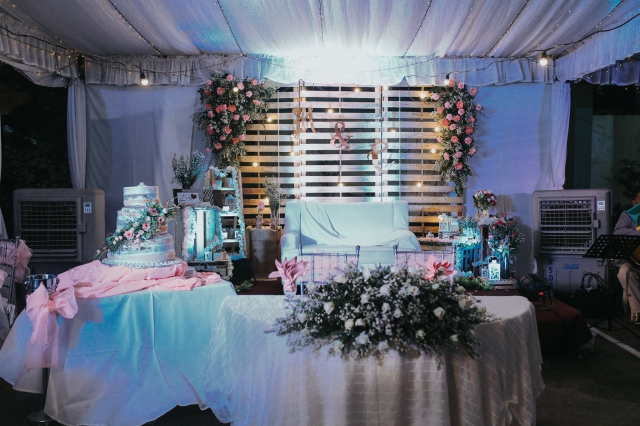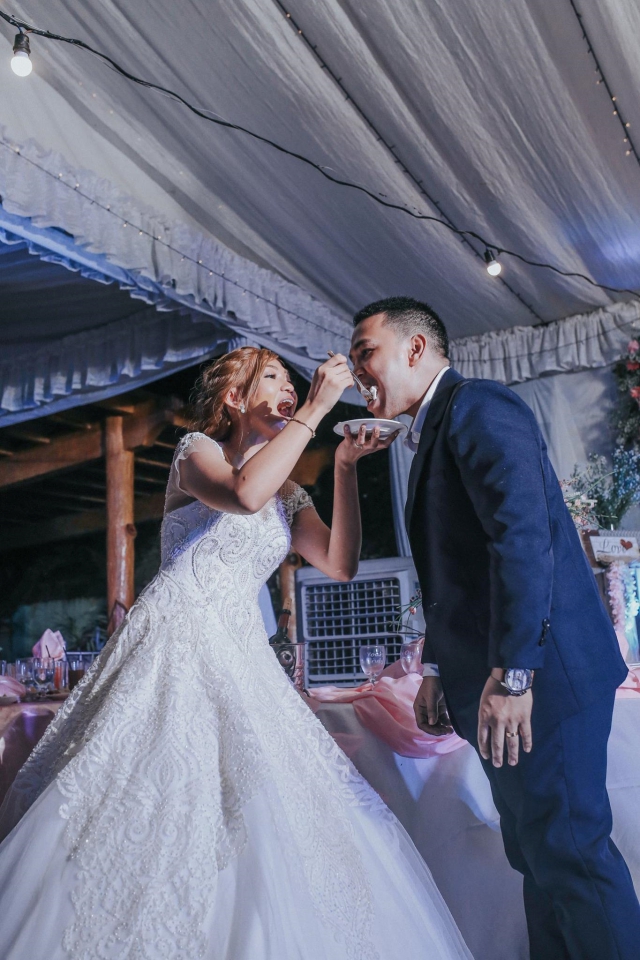 Reception Venue Styling
The reception venue's styling was done by Mr. Manny Francisco from the Key Connections team. The stage was adorned with various wood decors, crates, signage, and string lights. Meanwhile, mason jars with pink lace accents and wood slabs served as centerpieces.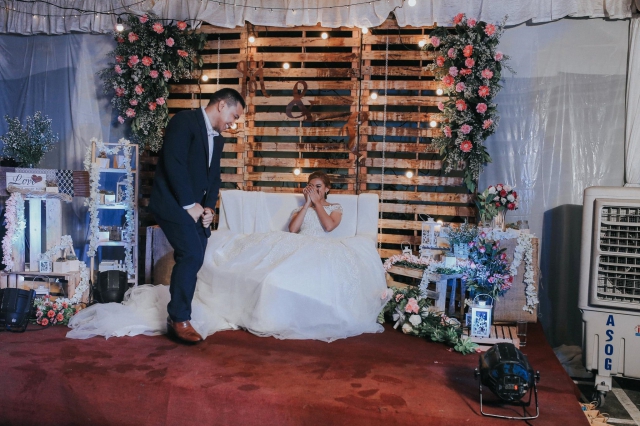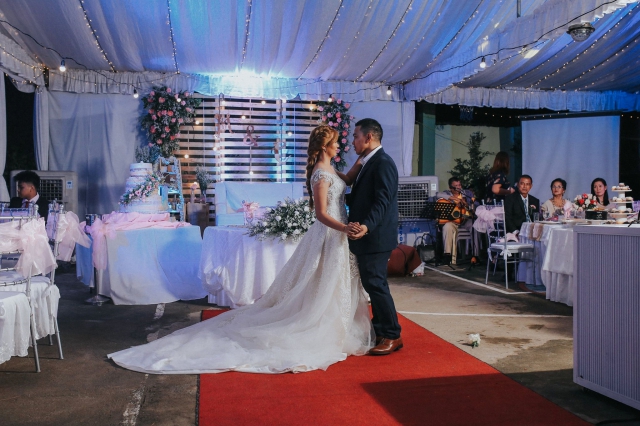 Catering and Wedding Cake
For this event, catering services were provided by Danawan Pavillion. It was also the same supplier that created the naked cake for the couple.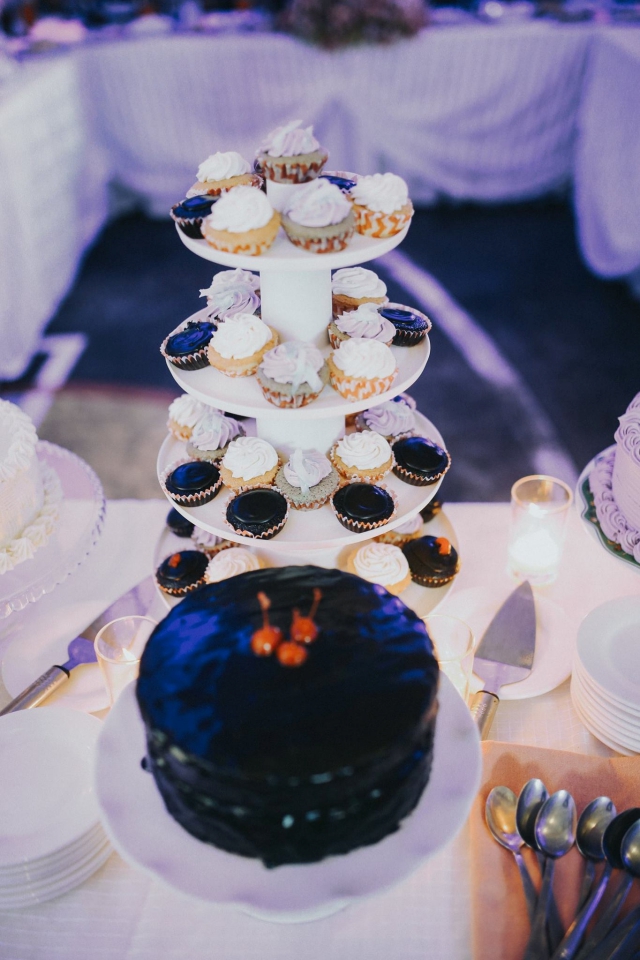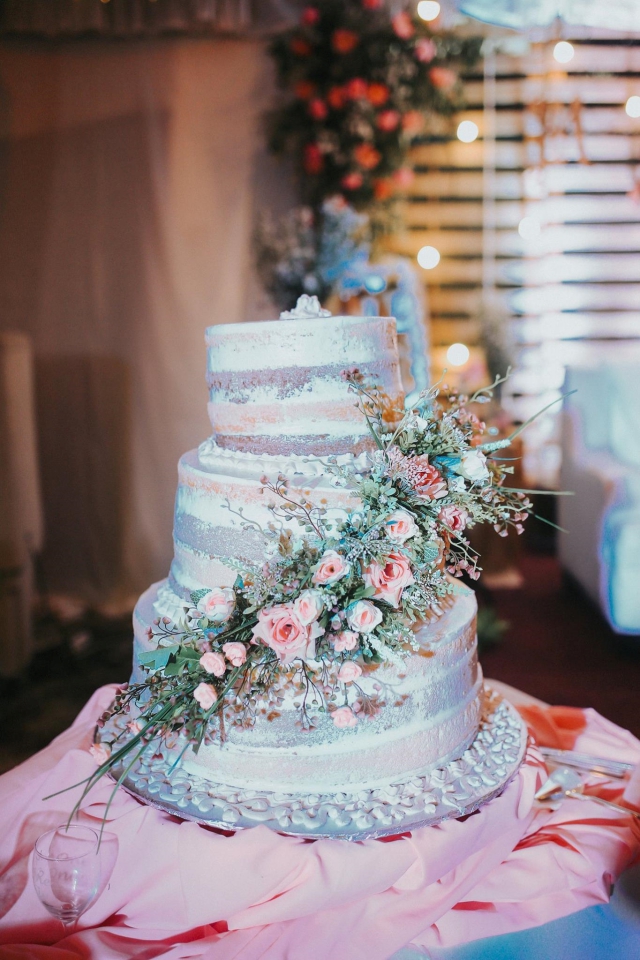 Giveaways
Each of the male sponsors received a wine box from Woody Ideas. Meanwhile, female sponsors got wooden boxes containing Melusch Home Body soaps and sanitizers. As for the guests, each of them was given a succulent placed in a wood-engraved box from Cactus and Canvass.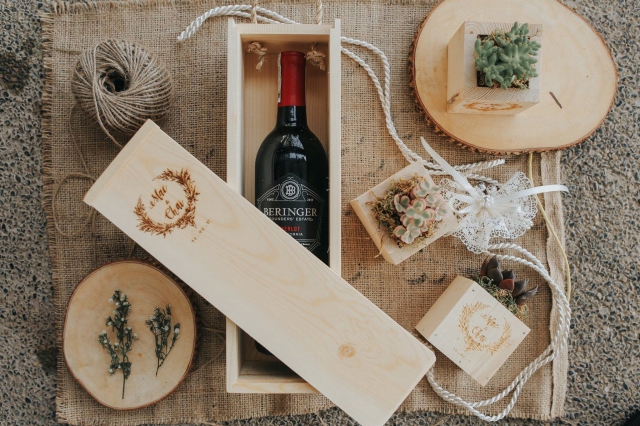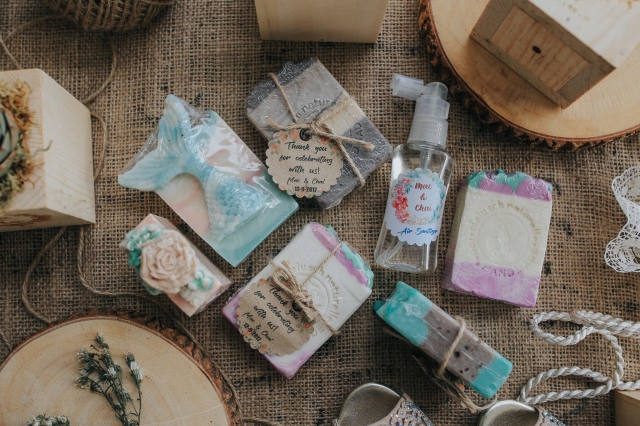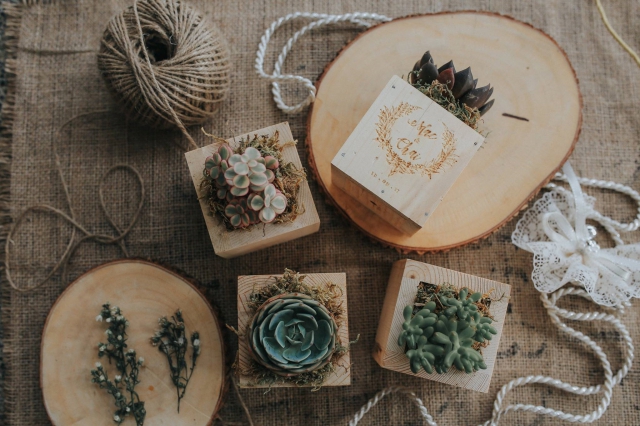 Wedding Photos and Videos
Mediarama Creatives took Mac and Chai's wedding photos.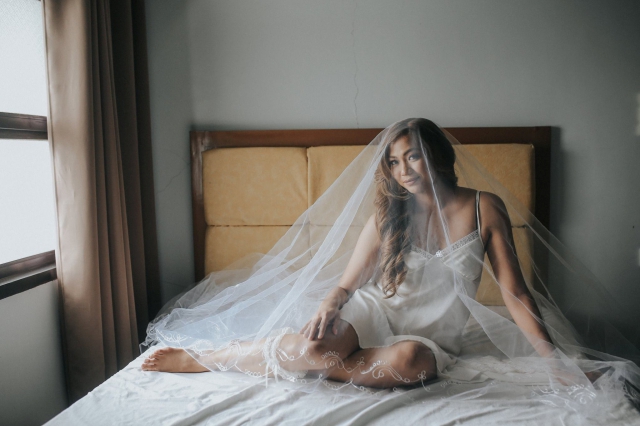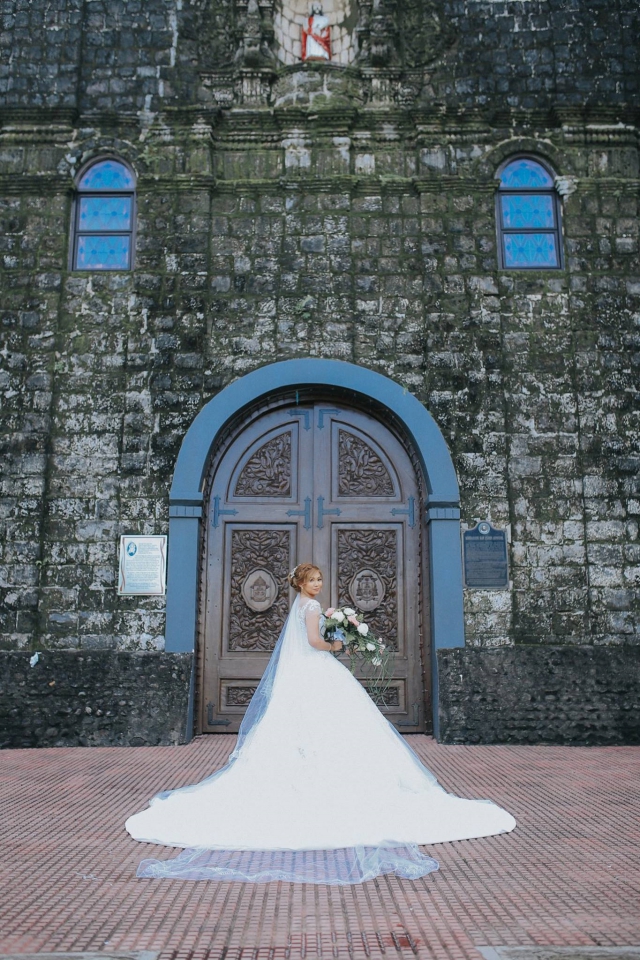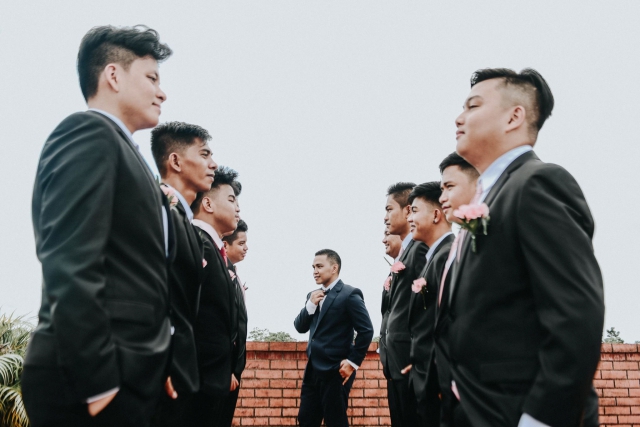 It was the same team they chose for their prenup shoot that took place in Rizal. You may see their photos by clicking here.
As for their wedding video, it was taken care of Jason Yarte Videography.
Insights
The couple was very happy with how their rustic wedding went. Chai said, "Rustic themes are the most common these days. We made certain to incorporate the shades of green and brown with all the décor. The church was staged less of flowers and more of greens to make the ambiance more relaxing and pleasing to the eye. Even the arrangement of the string lights, wooden boxes, candles, flowers, and mason jars at the reception exceeded our expectations."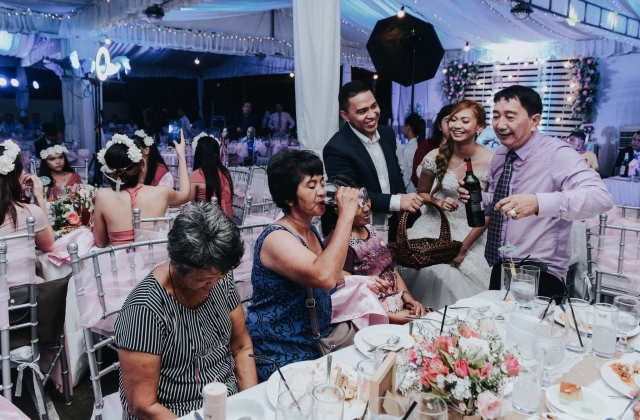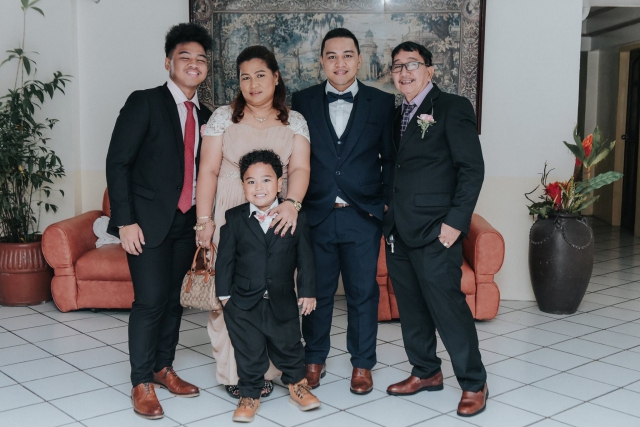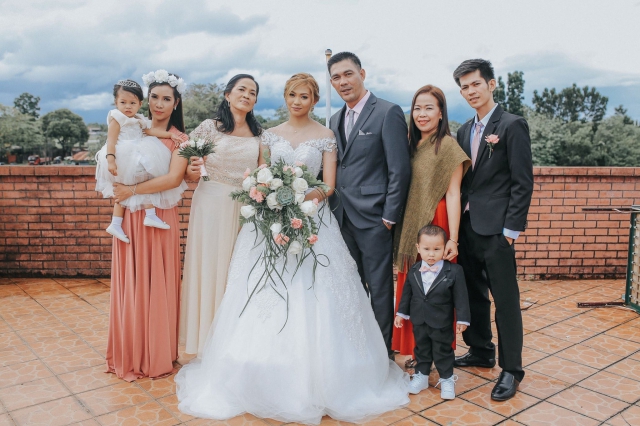 Their guests also loved the event. In fact, they received several positive feedback on their wedding, particularly decor of the church. For some guests, it was their first time to witness a wedding that did not much have to do with flowers. Instead, they were mesmerized by a sea of greens that effectively complemented and set the mood of the event. They were also stunned by the elegant layout of the tent.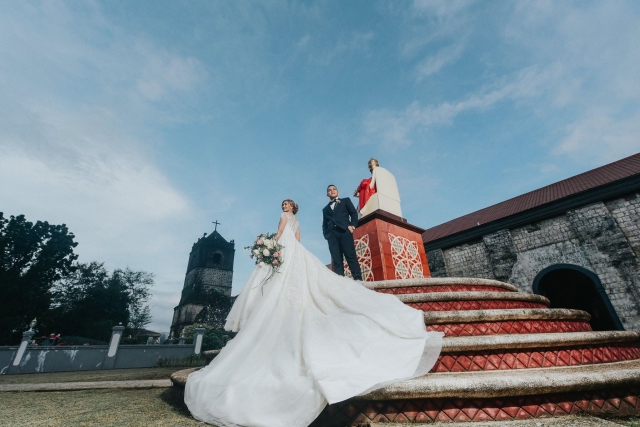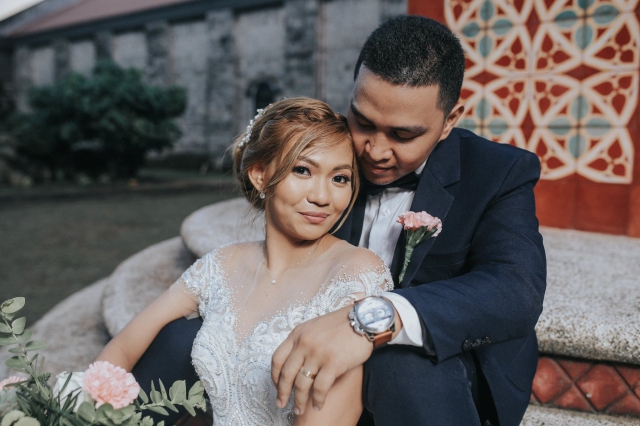 "All in all, I think we both did an exquisite job in the planning and preparation of our wedding," Chai added.
Pieces of Advice to Soon-to-Weds
When asked for advice to soon-to-weds, Chai was happy to share the following:
"Planning a wedding, more so preparing for it, can really take a toll on both the bride and the groom especially when time and expenses are not considered and managed accordingly. As for me, expenditures, schedules and timetables should be organized in order to keep track of the progress. Learn how to identify and set priorities. Most of all, do not forget to canvass, canvass some more, and lastly, still canvass until possible sources have been exhausted."
"Regardless of whether you are hiring a wedding coordinator or planner or not, you should have an idea of the best and alternative services and rates in order to weigh your options. I strongly suggest that you invest in a reliable and experienced photo and video team to document the most special moments of the wedding."
"It would be best to attend bridal fairs to gather concepts and establish connections with proficient service providers. Aside from the discounts and special rates during bridal fairs, one can get a snapshot of the latest trends in wedding essentials and bridal fashion and compare rates of services."
"Make a shortlist of peso-worth caterers to serve food and drinks that will satisfy the cravings of you, your family, and your guests. Good service and good food will make up for the effort and time your guests spared to witness your special day."
"For brides-to-be, never ever forget to take good care of your skin! The stress of the whole ordeal from the planning, preparation, and the event itself will manifest knowingly or unknowingly, and I bet brides do not want to look the worst on their wedding day. Do not forego visits to the derma and at least have your skin cleansed twice a month. You do not want big zits popping on your face days before your wedding, right?"
"Loosen up and take time to relax despite the pressure and anxiety. Bear in mind that this is also a validation of the bride's commitment to the groom as you get to know him more during the journey."
Congratulations and thanks for the valuable knowledge and tips, Mac and Chai!
(Photos from Mediarama Creatives)
Mac and Chai booked their wedding planner at the April 2017 edition of Before I Do Bridal Fair Series and won a special prize.
Comments
comments