Bride: Natalie Mae Y. Crisostomo
Groom: Robert J. Lotho
Wedding Date: March 11, 2017
Ceremony and Reception Venue: Dahilayan Gardens, Bukidnon
Rob and Mae met at work. First they were just mere colleagues who would see each other in meetings. Then, later on, they became good friends.
After some time, they began sensing that what they had was probably more than just friendship. It was scary at first, though. Mae even had a hard time admitting to herself that she was already feeling something more for Rob. "It felt weird for me to be seeing him in a different way," she confessed.
Yet, he was irresistible. Apart from being tall and good-looking, he was also the nicest, kindest soul she has ever met and they really had connection. They got along so easily without even having to try so hard. He was also the only guy Mae's mother has ever liked for her.
They became a couple, eventually. Then, last March 11, 2017, they tied the knot at Dahilayan Gardens in Bukidnon.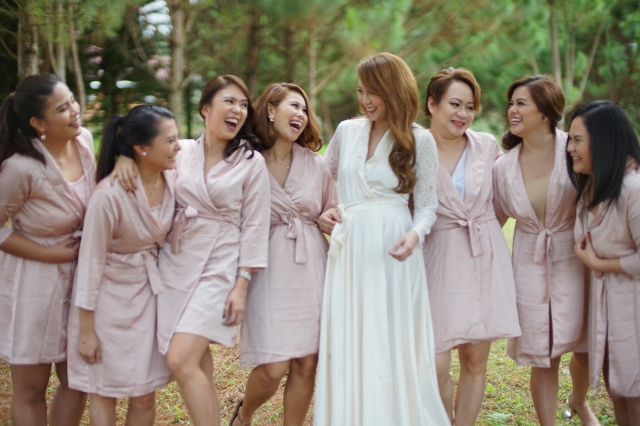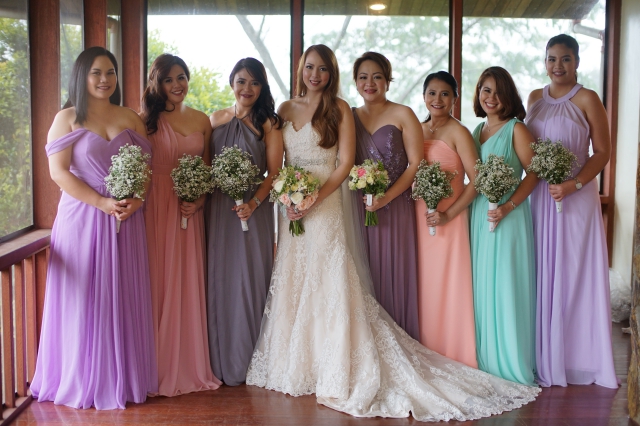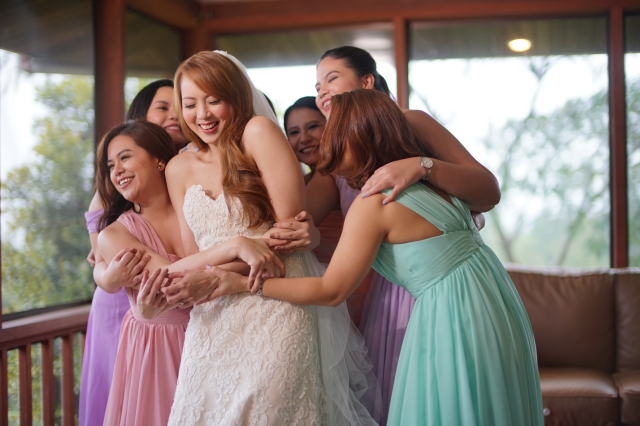 Wedding Theme and Details
Even from the start, they were already sure of the kind of wedding they wanted. In their minds were specific pegs for their special day. They were also very hands-on with their wedding preparations.
The couple wanted a laid-back wedding, so they chose a rustic-elegant theme. They were lucky to have found a venue that suited this theme, too.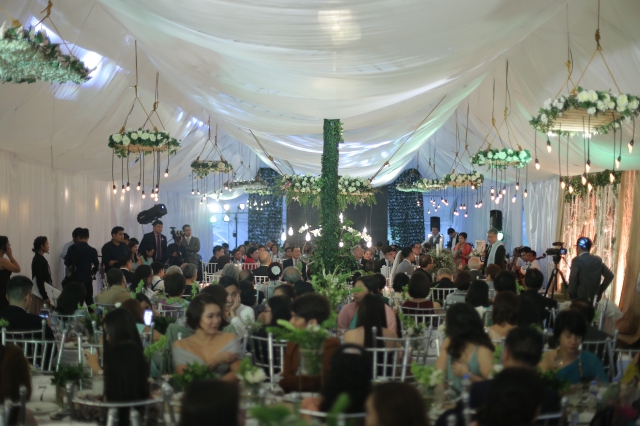 As for the color palette, they chose mostly shades of white, green, and brown. These gave the wedding a very clean and elegant look.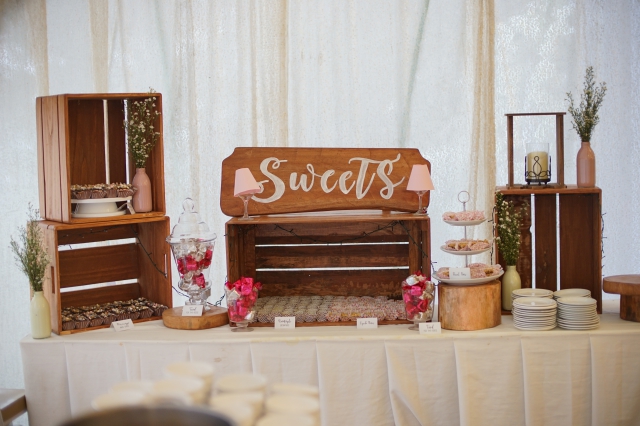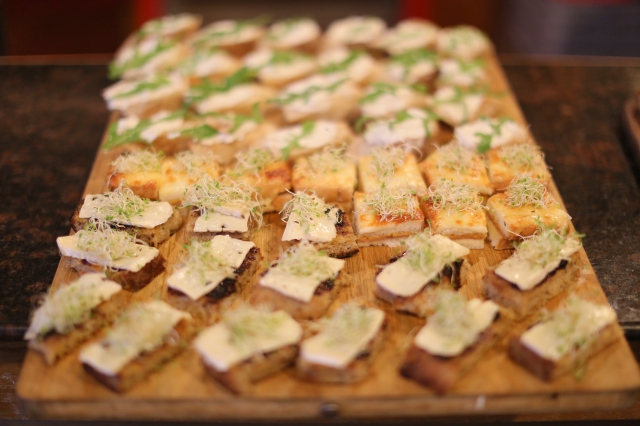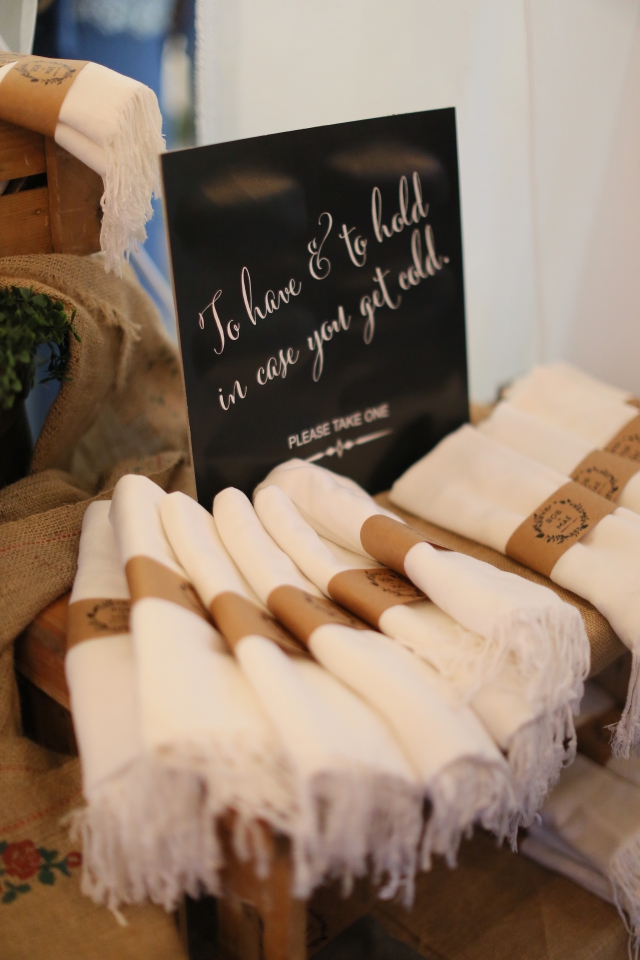 To allow guests to freely chat with each other at their respective tables, they decided to have low vases and mason jars for their centerpieces. These helped establish a more relaxed ambiance, and at the same time matched the hanging flower crates with bulbs, which they thought were a perfect mix of rustic and elegant elements.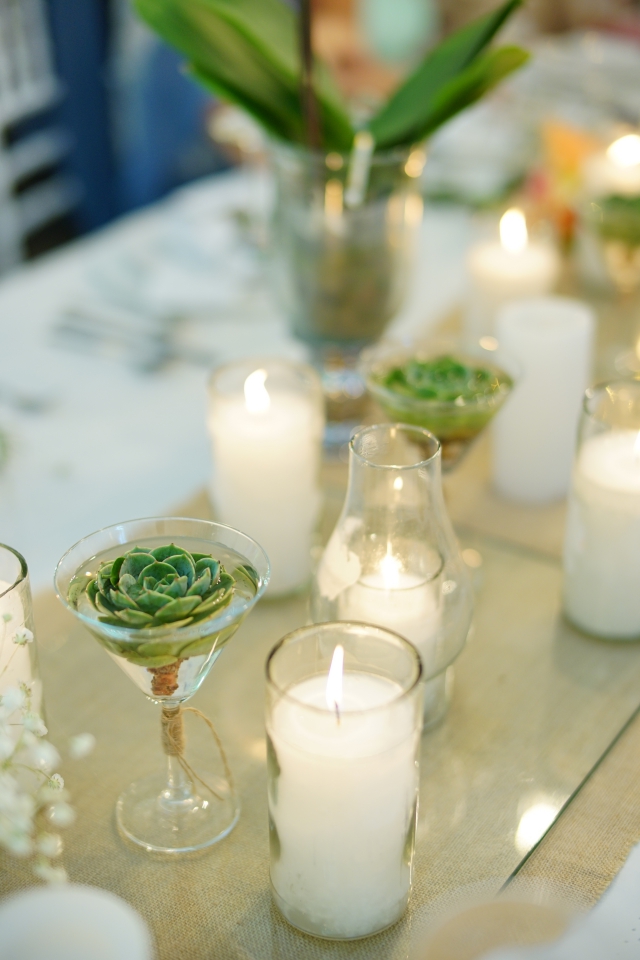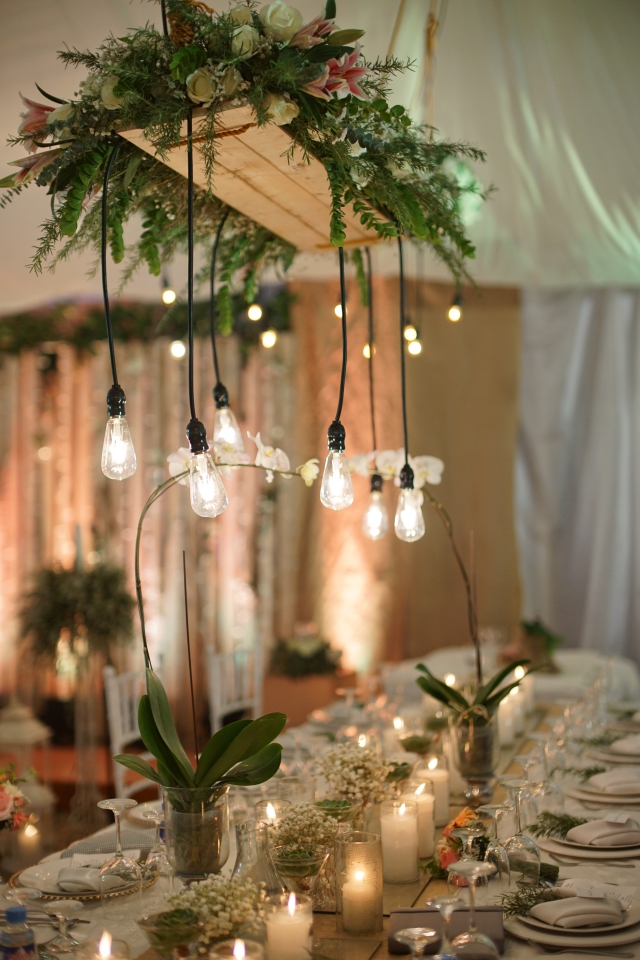 It was a lovely wedding. In fact, they received quite a lot of positive feedback from their guests. They were praised for their very intimate ceremony, amazing event styling, and great food. Even the rain wasn't able to stop the couple from celebrating their union in the most beautiful and elegant way possible.
Challenges and Victories
Originally, the couple thought of having a garden ceremony. They were very hopeful, believing that the weather would be on their side. However, they were wrong. As a result, they were forced to change plans and move everything to the tent. It was devastating at first, for it made them think that the whole year of planning was suddenly put to waste.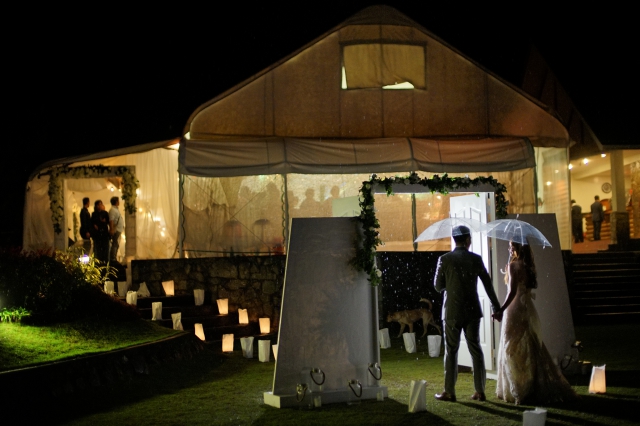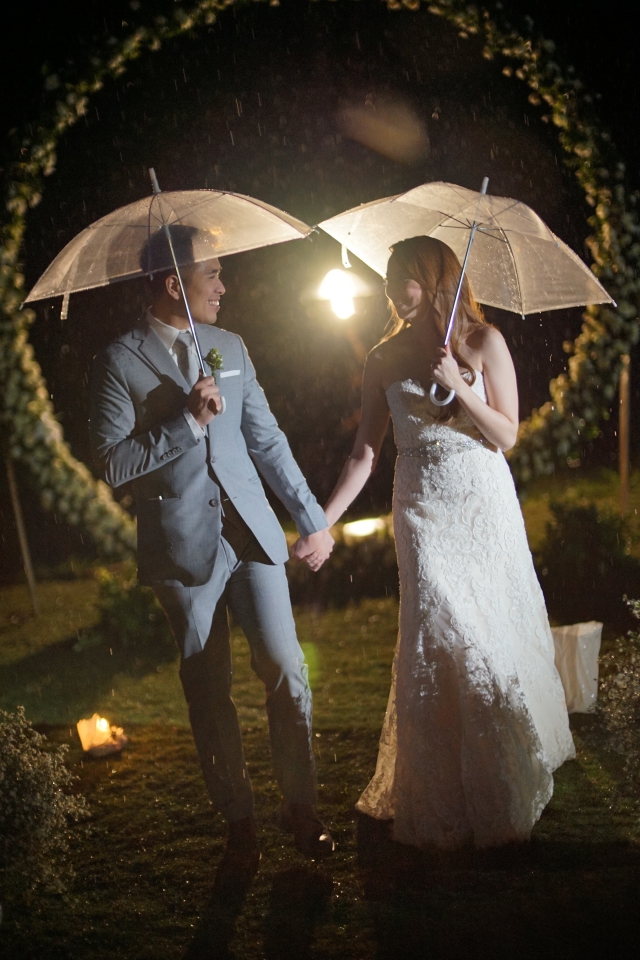 What they did not know, though, was the fact that the rain would actually make their wedding more intimate, cozy, and even beautiful. Their photos and videos ended up being more artful, unique, and dramatic, too, because of the weather.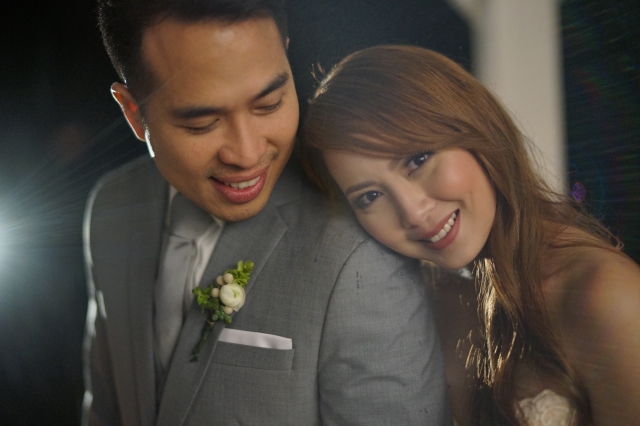 Indeed, what Rob was right when he assured Mae that their wedding would be beautiful, rain or shine! His trust and support for the bride was also commendable. Although he knew what he wanted, he wasn't afraid to let Mae make final decisions during planning. It gave her a lot of confidence as she decided on some crucial aspects of their wedding.
Wedding Suppliers
Of course, things would not have been possible without their wedding suppliers, particularly Angela Kho of Professional Organizers Unlimited, Inc. She ensured that everything was according to what Rob and Mae wanted. She also took care of everything, down to the littlest of wedding details.
Rob Lotho and Mae Crisostomo from Bob Nicolas on Vimeo.
Rob and Mae also appreciated the efforts of Bob Nicolas for having been able to come up with a storyline involving rain for their SDE, even if it was unexpected. His work really wowed the guests.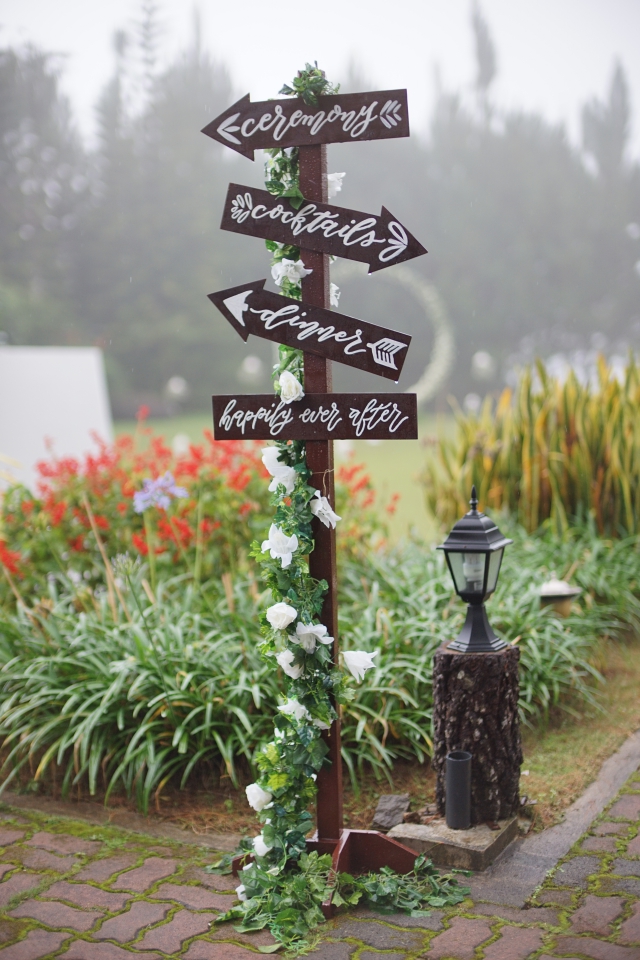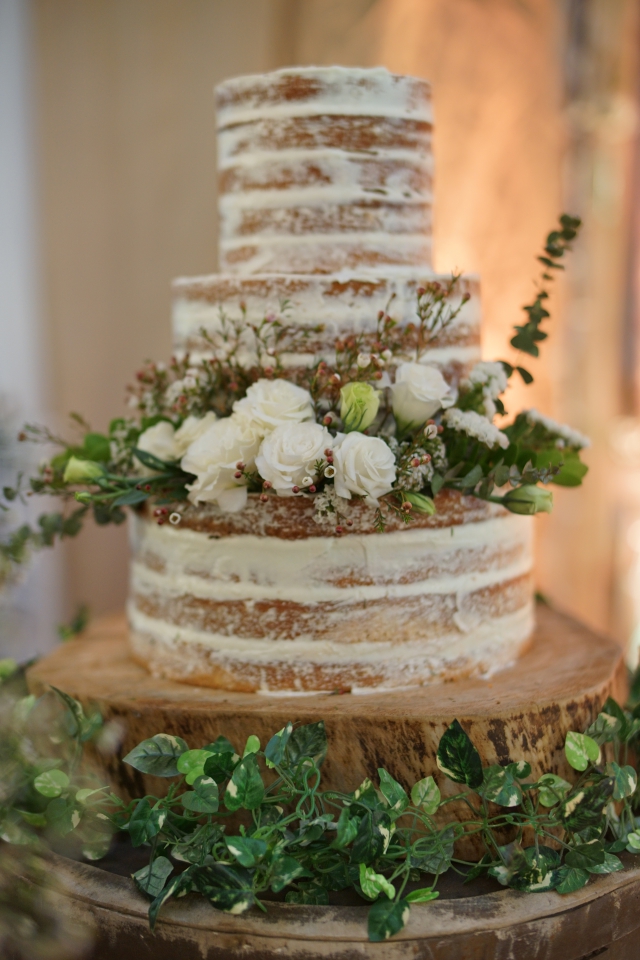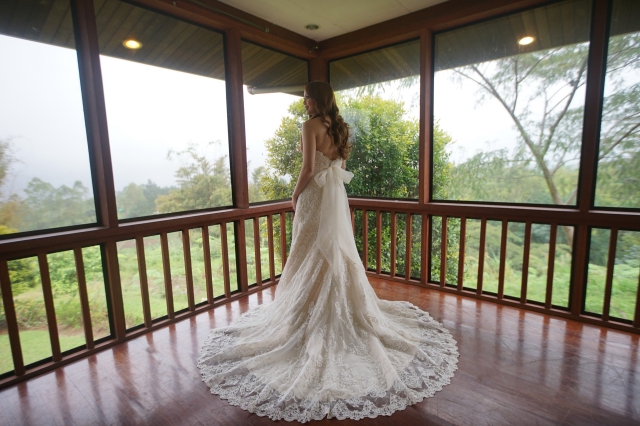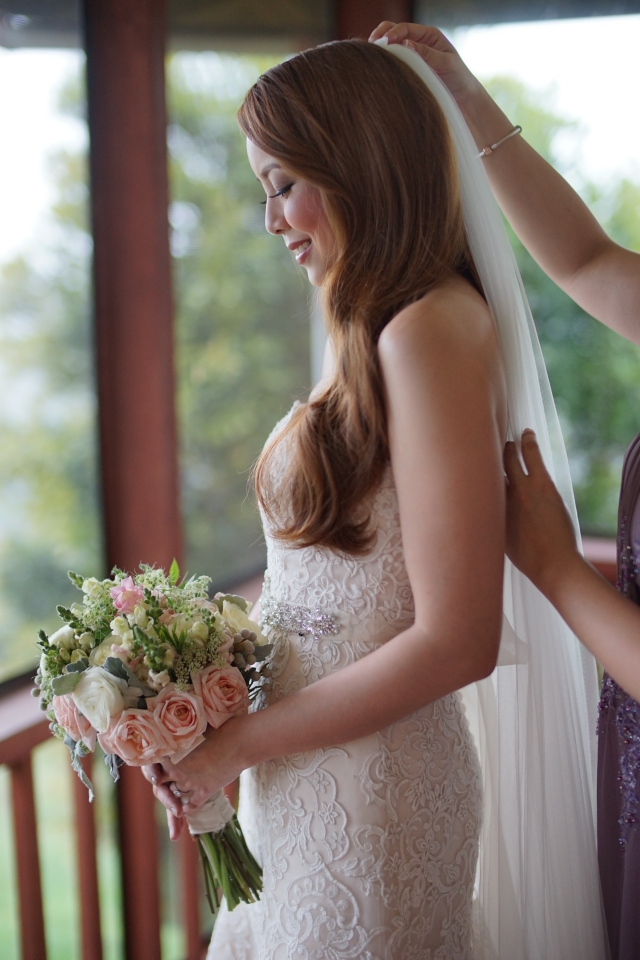 The couple also loved their other suppliers, such as Cleofe Panes of Accent Cagayan (event styling), J Lucas Photography (photos), Alain Adeva (hair and makeup), Rosa Clara (wedding dress), Sentro 1850 (catering), Awi Chavez (cake), and Tony Rara & Co. (strings).
Advice to Soon-to-Weds
When asked for advice to soon-to-weds, Mae talked about the importance of having a plan B. "Because anything can happen!" She said. "Also, it pays to get a really good wedding planner, especially for busy working brides like me. Lastly, cliché as it may seem, enjoy the planning process because you really do end up missing all the excitement (and stress) once it's over".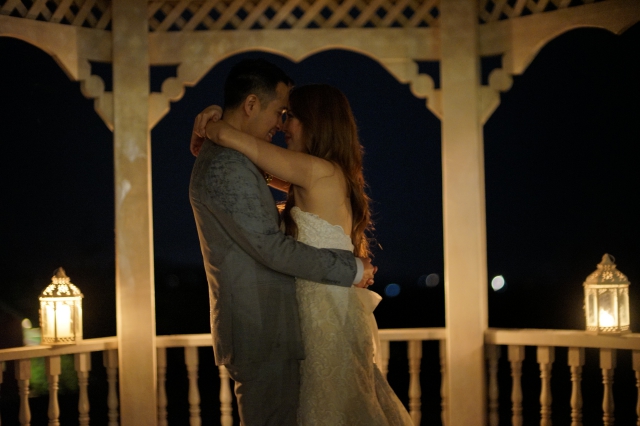 Comments
comments