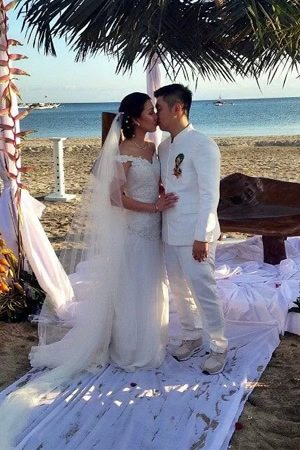 Gino Ysmael Pascual and Angellie Gayle Magtalas
By Orly Lirio Magnata | January 2014
"You can say that you found the right one when he exerts an effort to get closer to your family to make you happy and complete. This is one thing that Gayle realized when she met the man of her life – Gino"
The Love Story
Gino and Gayle were batch mates but a fascinating relationship blossomed when both of them got the chance to work in a hospital in Manila. Gino used to have a "playboy" image but this did not stop Gayle from accepting him in her life. Eventually that image vanished when Gino tried his best to be a good partner and to earn the love and respect from Gayle's family. Having a girlfriend like Gayle inspired him to have stronger faith in God and to believe that everything happens according to His plans. He promised to marry her when she is 27 years old and this happened when he proposed last November 12, 2013.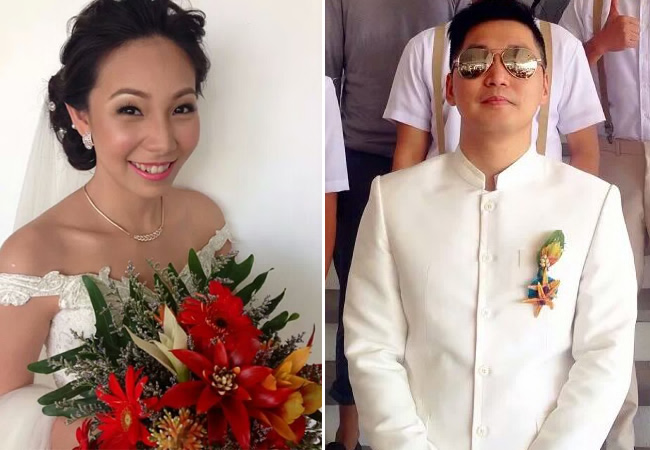 The Wedding Preparation
The big challenge for the couple was to plan their dream wedding in the Philippines while they were working in Singapore. Their wedding preparation became easier when their families, wedding coordinator, maid of honor and some friends offered to help them out. Even though they were on a different land they were very participative in providing details for the wedding. They were the ones who chose the theme, suppliers, venue and even its smallest details.
A Charming Beach Wedding
They tied the knot last December 8, 2013. It was a very charming beach wedding ceremony held in Laiya White Cove, San Juan, Batangas. Their Florist Ms. Rezen Go of Amazing Touch Floral Design was able to make it more memorable by providing astonishing floral arrangements. Online wedding portals like Kasal.com served as important tool for the couple to find the best and the most credible suppliers. They said that, aside from the fact that the Florist is the mother of one of their friends, they were also amazed when they saw her woks online.

This love story reminds us that true love happens when you meet the right person. It also requires a lot of patience and faith.
Wedding Suppliers
Flowers:
Amazing Touch Floral Designs
Coordinator:
Red Stilettos Marketing
Location and Catering:
Laiya White Cove
Wedding Gown:
Emil Ocampo
Hair and Makeup:
Makeup by Gold
Visit Kasal.com Supplier Directory for the contact details of these suppliers.
Comments
comments