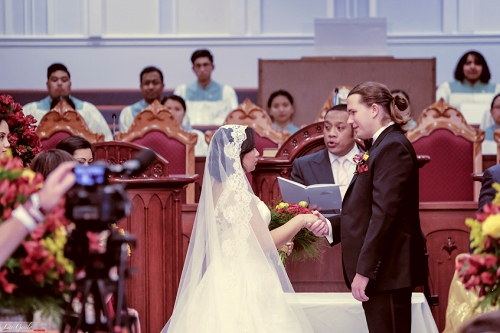 Let's admit it. Wedding planning isn't all about rainbows and butterflies. In fact, it can be stressful at times. It even causes conflicts between some couples.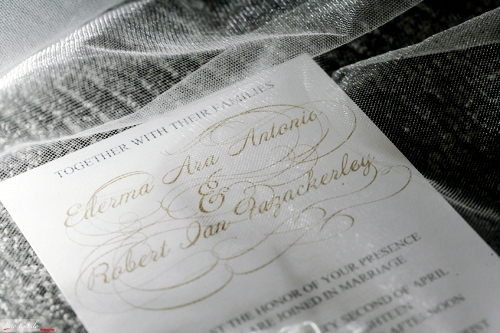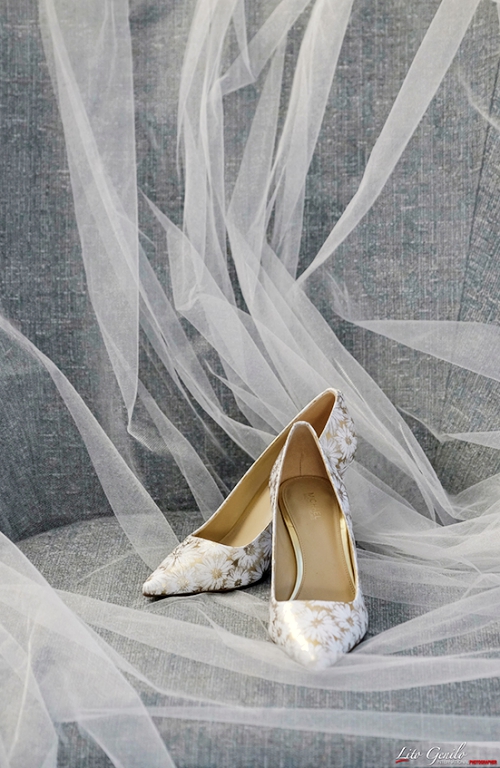 This is why soon-to-weds need to talk about their wedding plans well. Patience and understanding also go a long way. When couples openly discuss their wedding plans, it becomes a lot easier to come up with sound decisions. Trust is also important.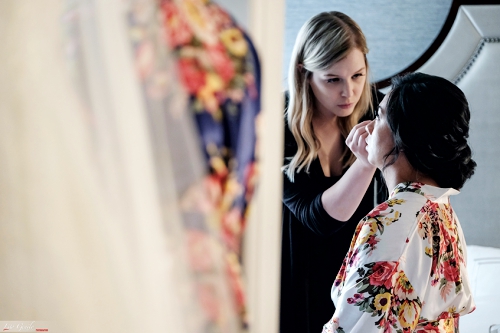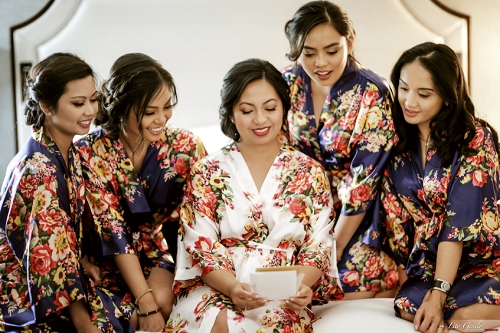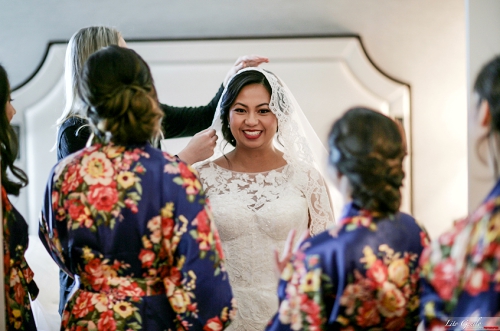 Such is the case for Robert and Ara who got married last month in Seattle, WA. As a bride, Ara was very particular with what she wanted for their wedding. She admitted that she had a whole notebook containing details of what she preferred, as well as who to talk to and where to go to make things happen.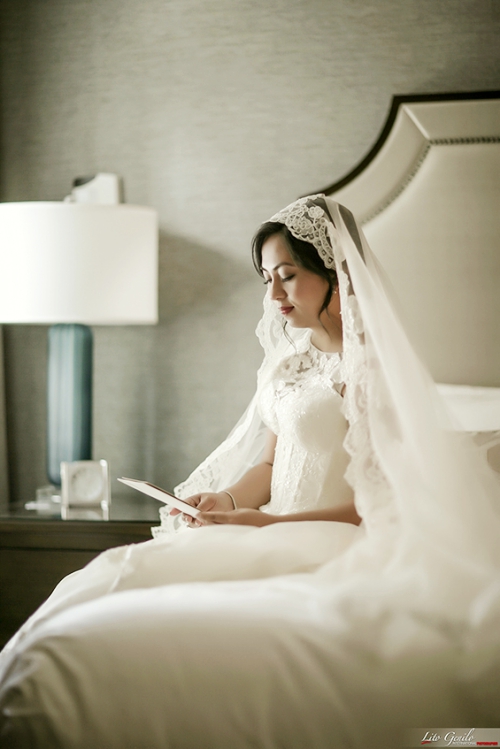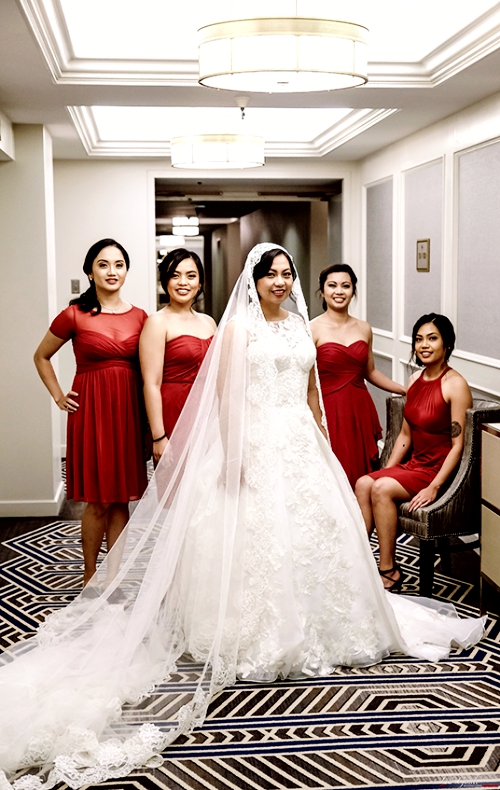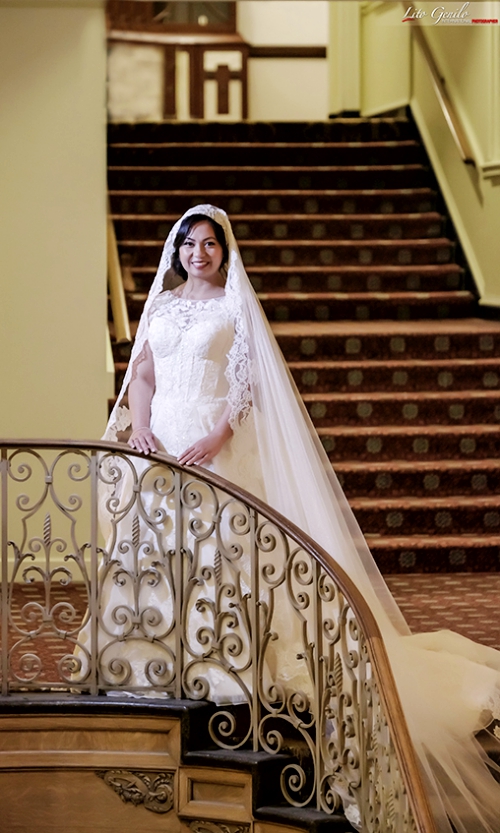 Good thing, Robert had a lot of trust in her that each time she asked for his opinion, he'd simply say, "Whatever makes you happy, baby."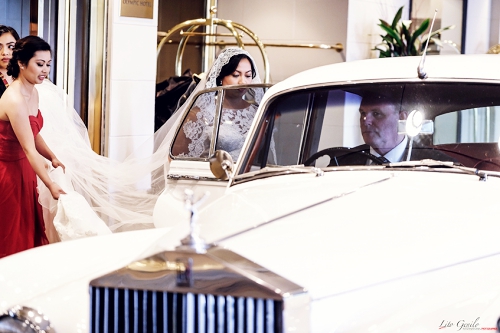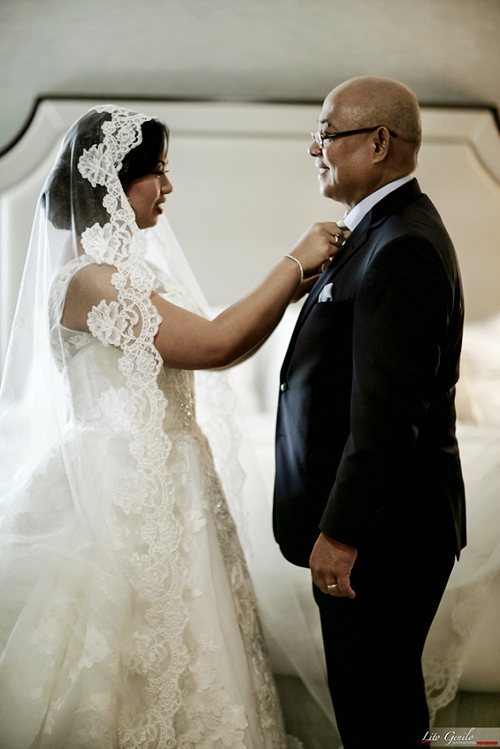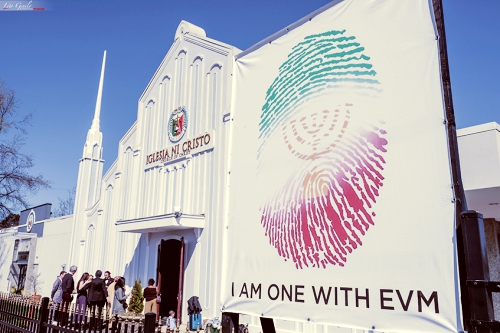 In the end, they were able to have a Beauty and the Beast-inspired wedding, something Ara had always dreamed of. There was a bouquet of red roses for Ara, red dresses for her bridesmaids, navy suit for groomsmen, and gold dresses and ties for female and male sponsors. The couple also had a wedding cake in the image of a rose, rose in glass dome for centerpieces, and Beauty and the Beast castle for photo booth background.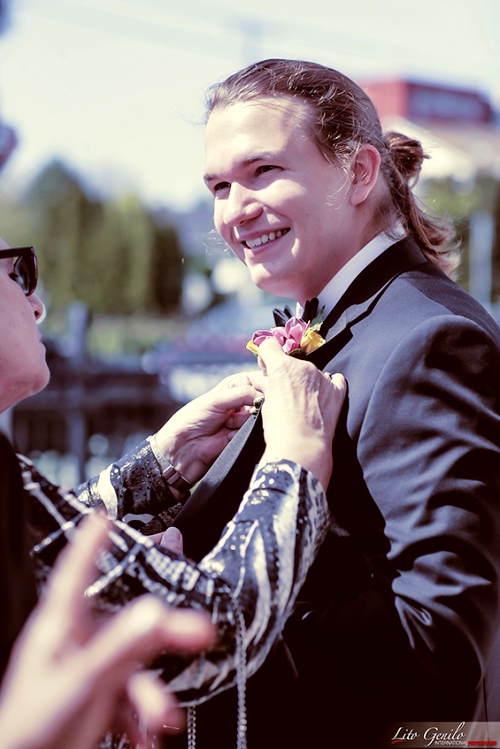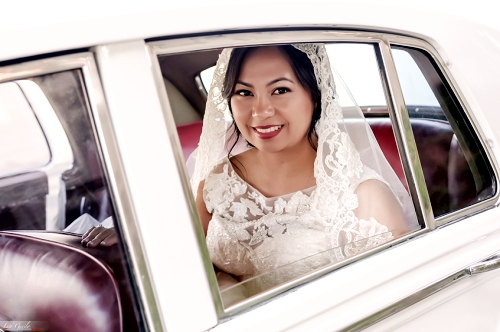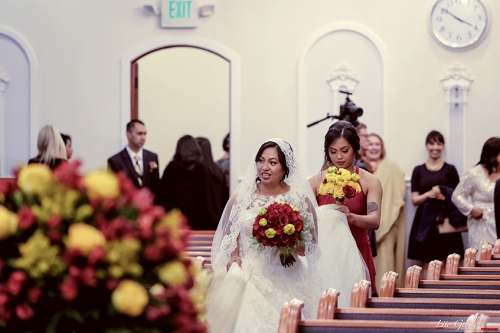 "It's always been my favorite Disney movie," Ara said. "I'm a hopeless romantic. I'm sure it has something to do with 'Tale as old as time' and we're from completely background. Suits us."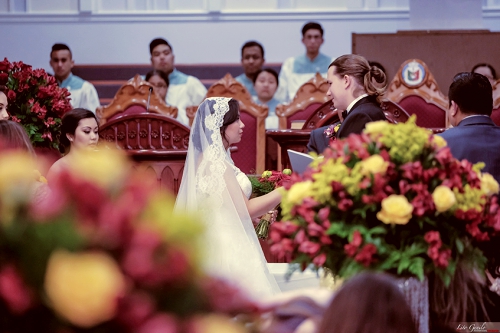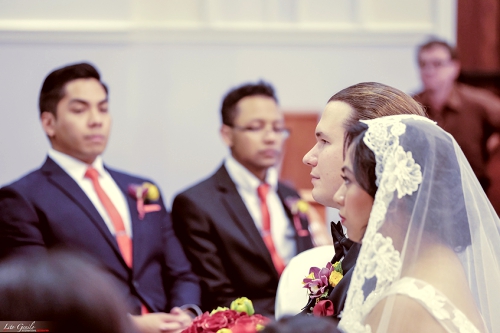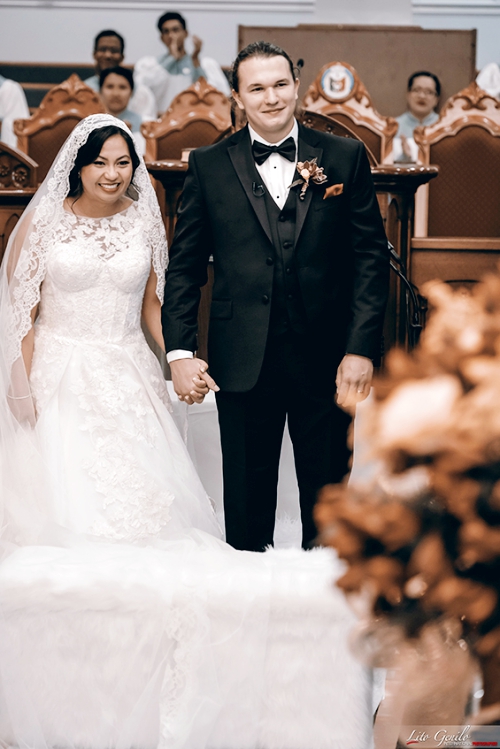 The only thing Robert said no to was having a slideshow of their photos from childhood to adulthood.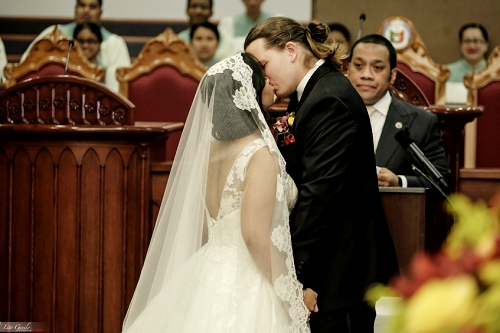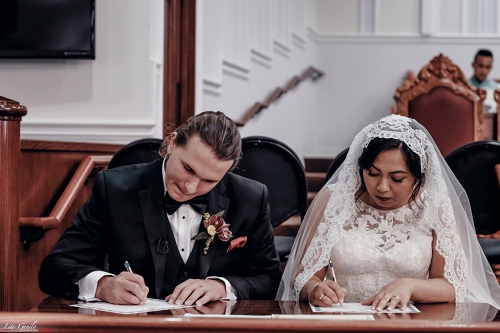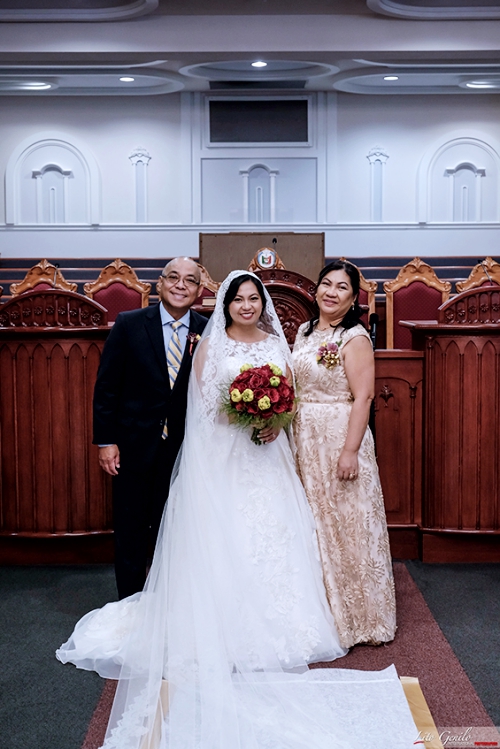 "I am very proud and happy about every single detail of our wedding. We couldn't ask for more. What made it unique? The people in our wedding. Us as a couple. Each and everyone of us. Couldn't have been possible without everyone there. It was a very intimate wedding. We all knew each other. The joy and Love were shared among us through the whole day," Ara added.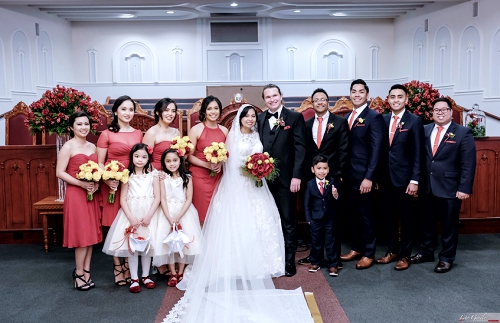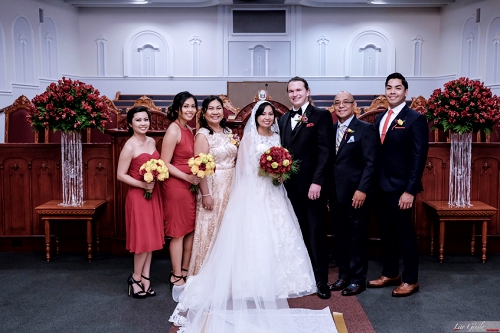 Their wedding suppliers included Joellen and Mike Fajardo (photo booth), Reid Johnson of Best Made Video (videography), Marnie Gonzales and Joe Barrientos (flowers), and Lito Genilo of Smart Shot Studio (photography). The rest of the wedding needs were taken care of by their venue of choice, Fairmont Olympic Hotel.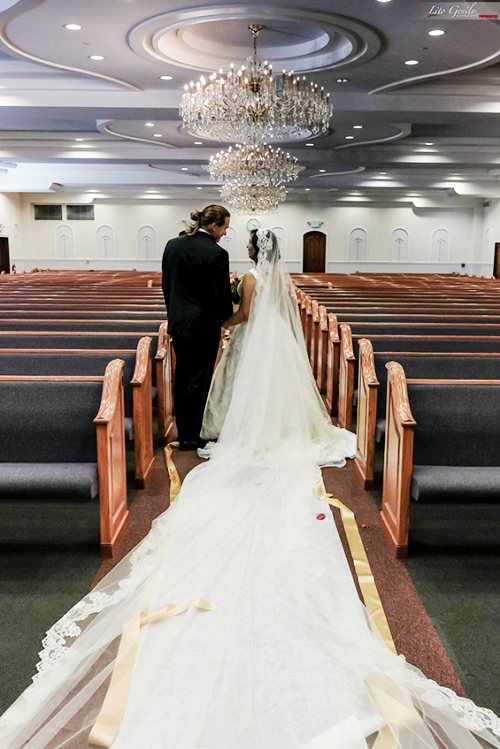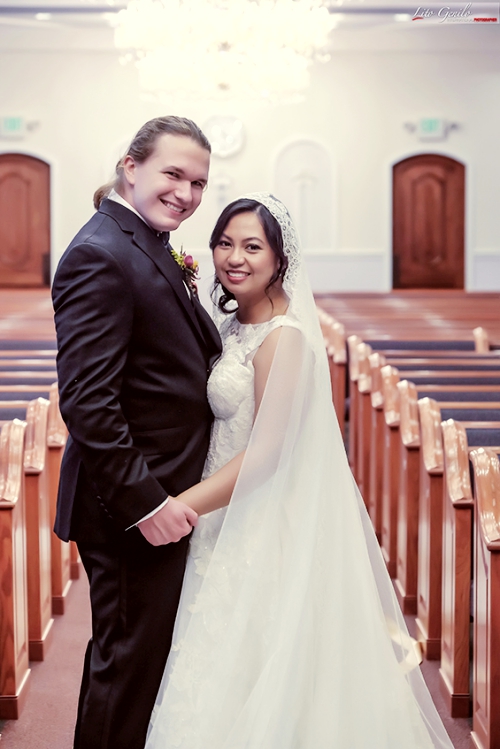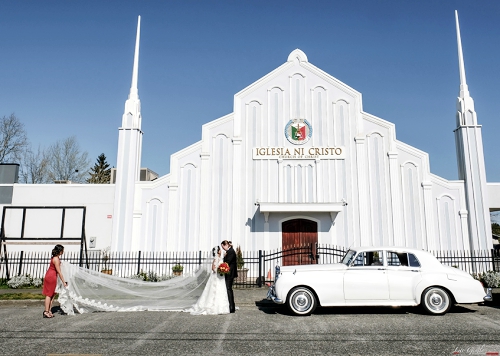 These suppliers were recommended by friends and Ara saw their works personally. They also thought the said vendors were considered one-of-a-kind at what they were doing, so they captured their attention and who they were as a couple.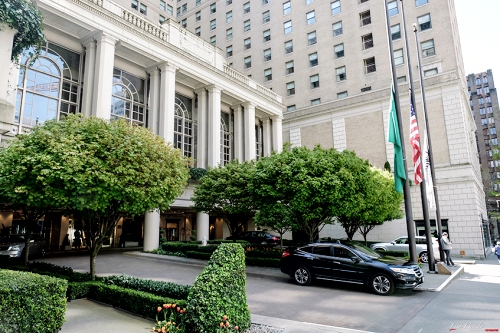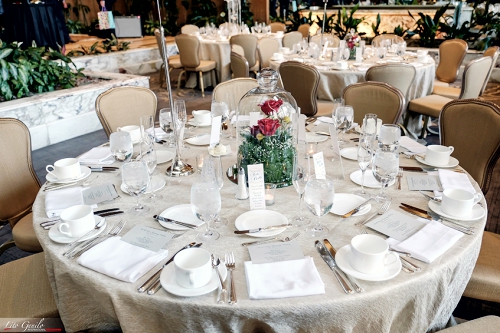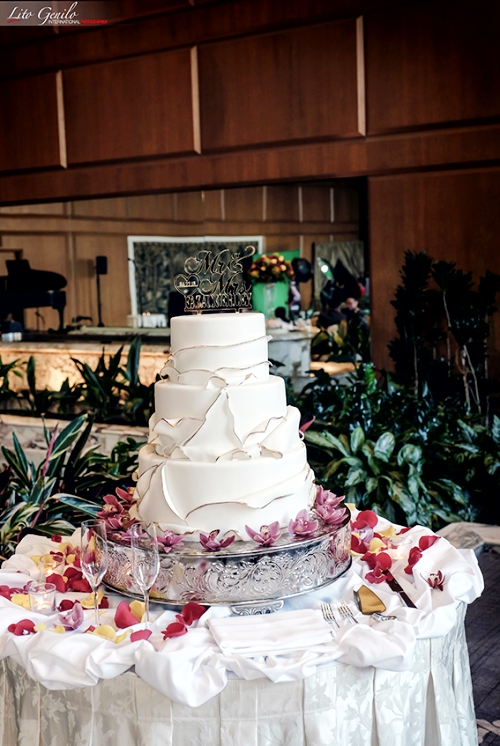 When asked about what guests loved the most in their wedding, she said, "Varies. Some loved the venue most. Some my wedding dress. Some the flowers. Some the food. Some the whole event for being able to socialize and see and catch up with each other again."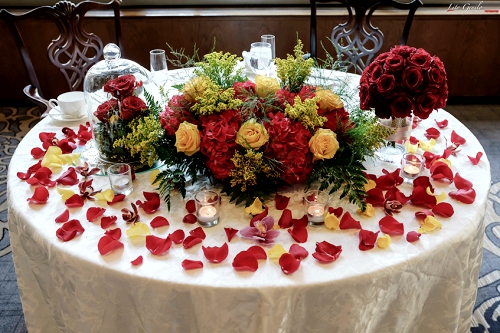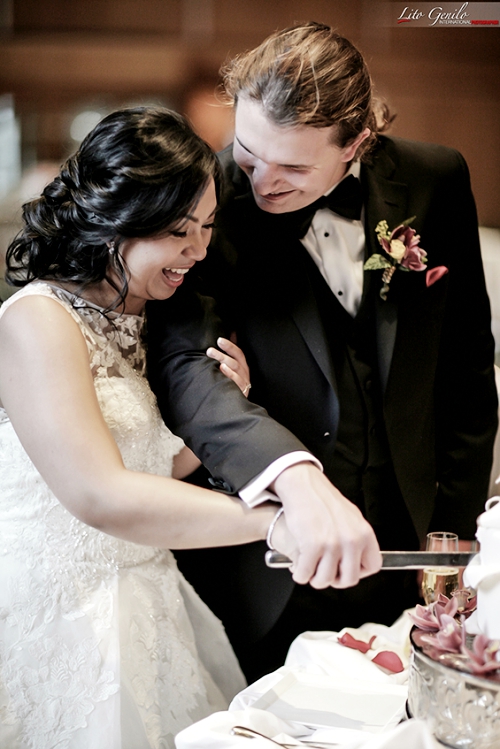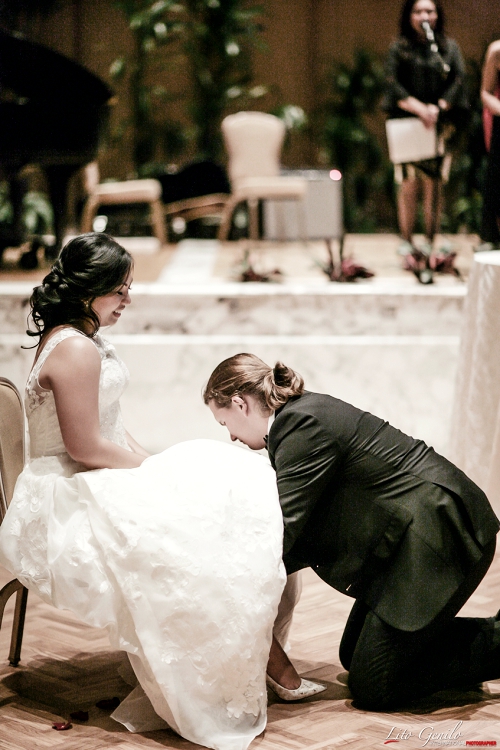 As for her advice to fellow brides-to-be, Ara said, "Know what you want. Make sure what you want is known. Then relax. The day will come no matter what. The most important at the end of it all is the marriage. Always put each other first. Then no matter what happens, everything will be perfect. Because the love and happiness in each other is there."
Congratulations, Robert and Ara!
(Photos from Smart Shot Studio)
Comments
comments