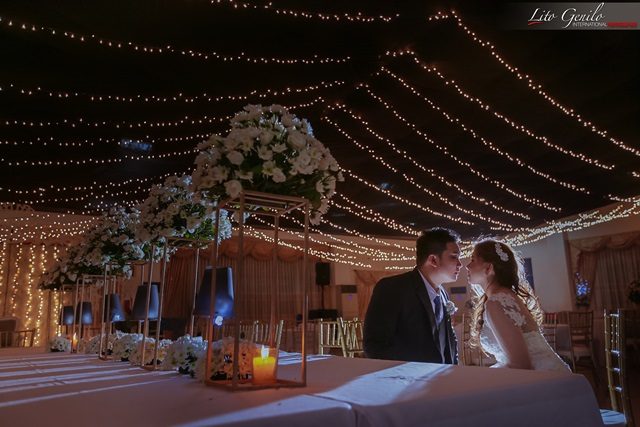 Choosing wedding theme can be challenging. First, you have to think of something you would really like to pull off on your wedding day, preferably something that also tells a lot or reflects your story as a couple. You may find a wedding inspiration, but this does not mean that you will copy everything about it. In the end, you still have to think of something that would set your wedding apart from the rest, despite being inspired by other weddings.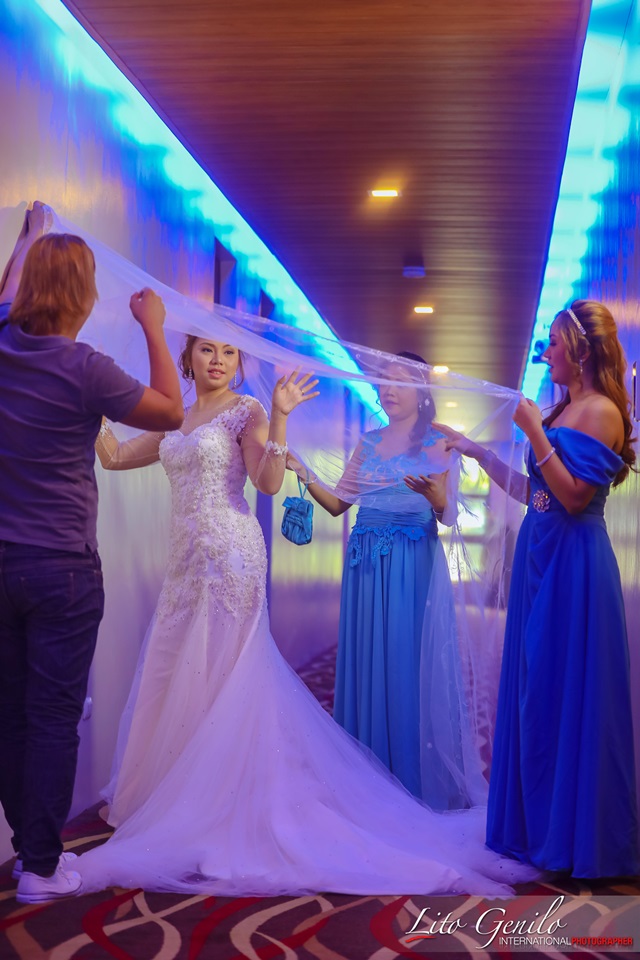 Marianne Buensuceso and Kip Garcia's wedding is one fine example of a union that embraces uniqueness. While the couple believes that each wedding is unique in their own ways, Marianne and Kip took the extra mile and opted for a wedding motif that isn't that common, which was "starry night" or "under the stars".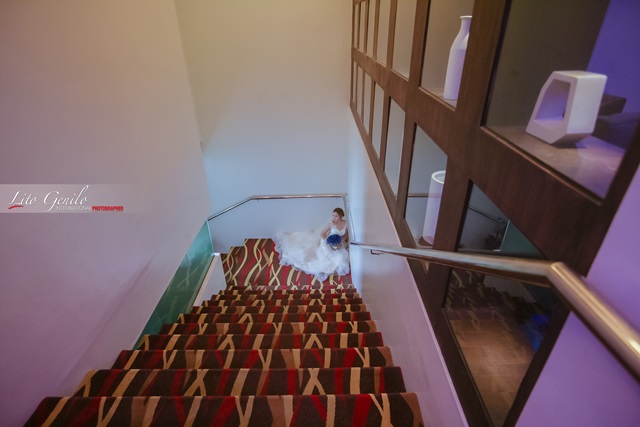 They chose this because they were stargazing when they officially became boyfriends and girlfriends. Also, Kip proposed to Marianne while they were on the topmost part of the Melbourne Star.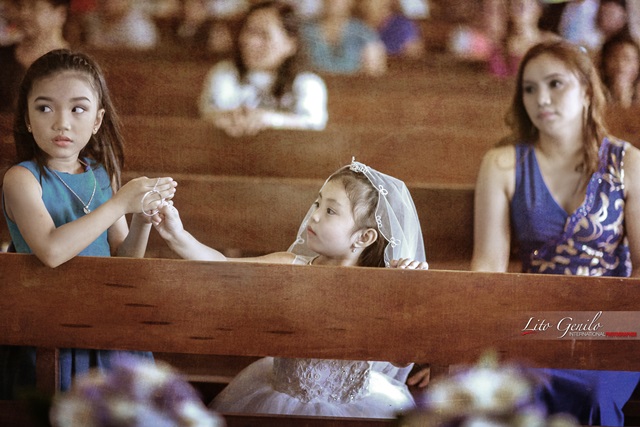 Held last May 6, 2017 at the Divine Mercy Shrine, this wedding perfectly combined midnight blue and white, which was reminiscent of the famous Van Gogh painting.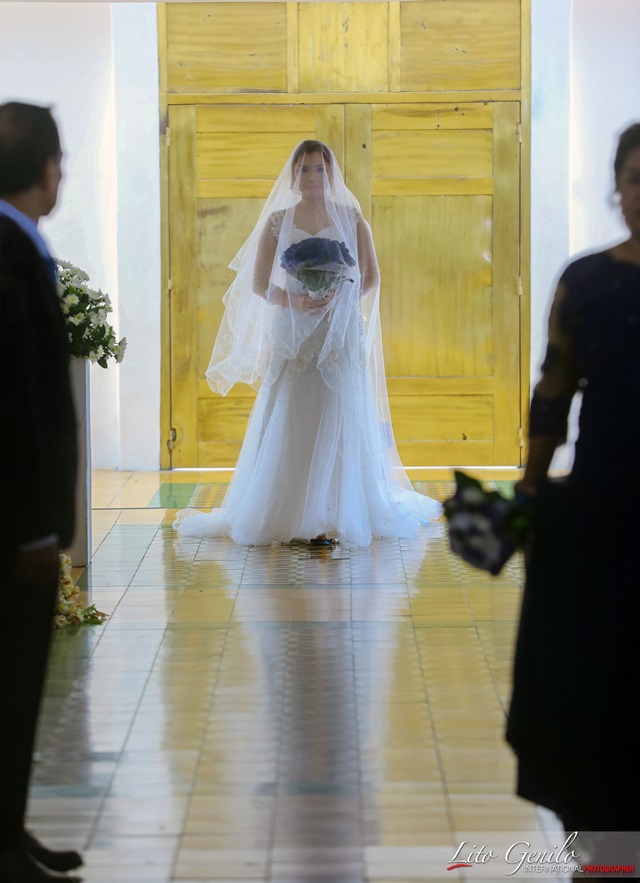 Marianne walked down the aisle in an elegant long-sleeved dress that sparkled each time it was hit by light. The intricate details on it, composed mainly of sequin and beads, appeared like twinkling stars. These went perfectly well with her bridal bouquet made from blue flowers.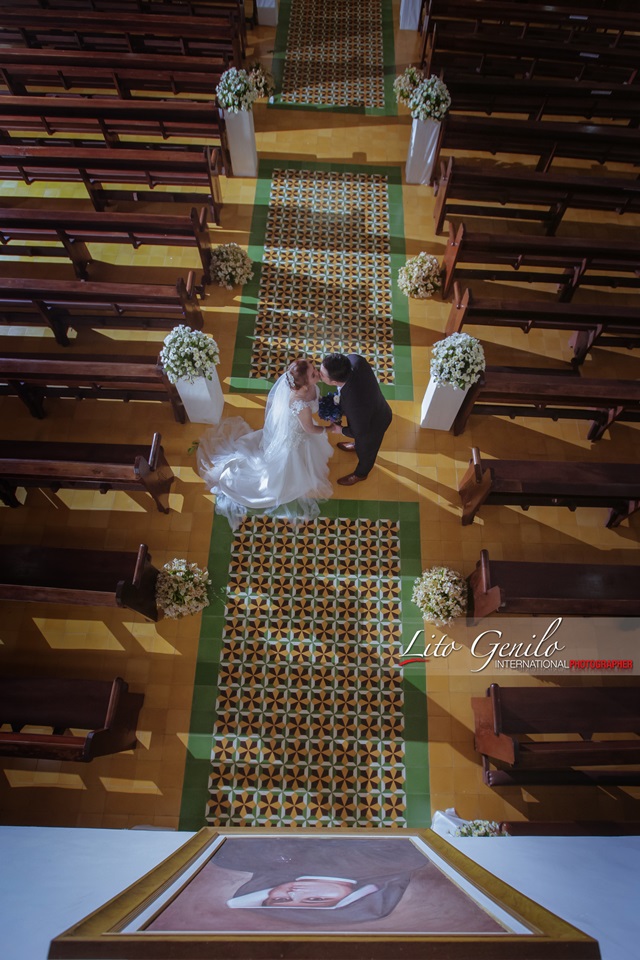 Meanwhile, Kip's dapper look made a great illustration of how every gentleman should be. And yes, he never failed to incorporate the theme with his overall look; he wore a blue necktie.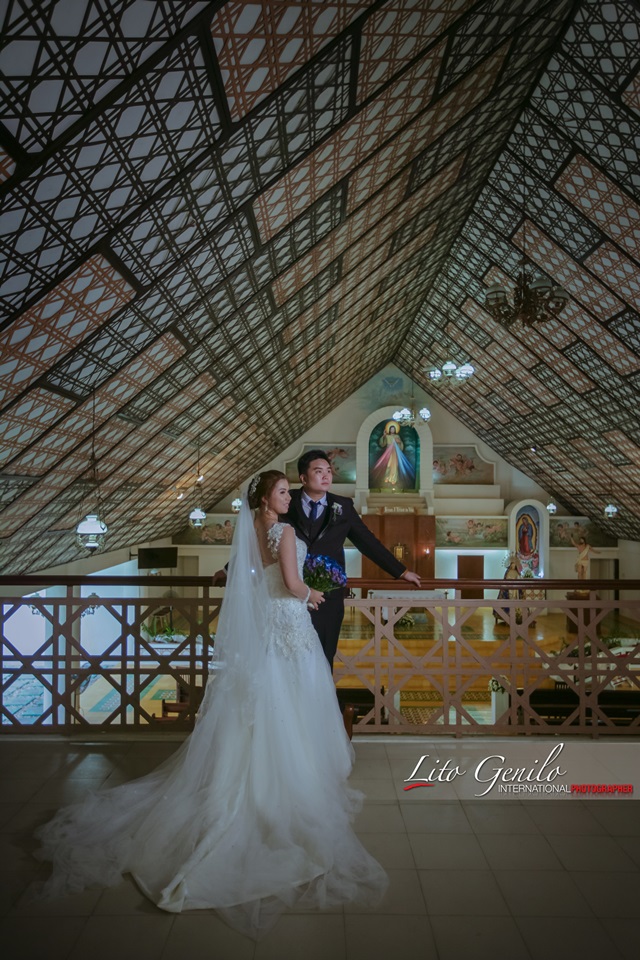 The whole entourage was another sight to marvel at, especially the female members who were clad in uniform blue dresses.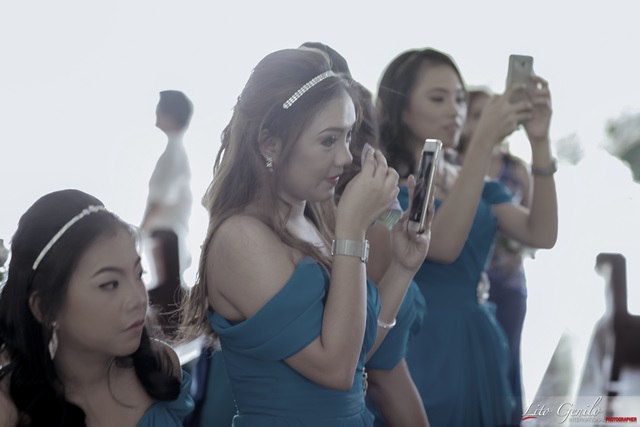 Smart Shot Studio, led by Mr. Lito Genilo, captured the beauty of the couple's wedding.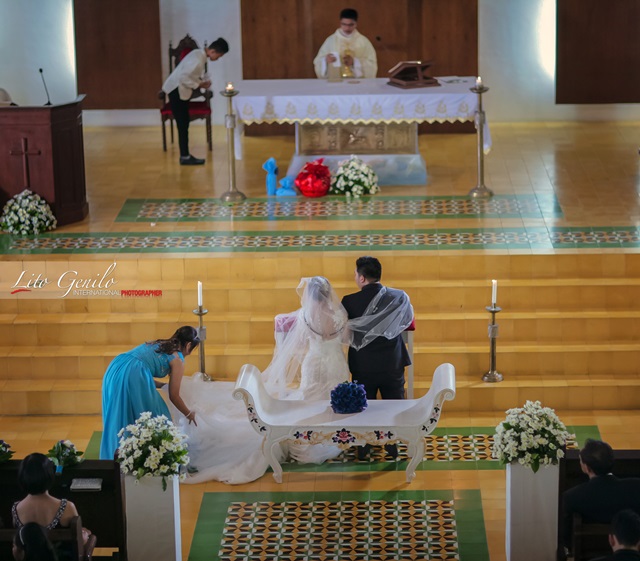 We also could not stop raving about Kip and Marianne's reception. Everything in it, even the smallest of details, were chosen very carefully. The white flowers had a great contrast with the blue centerpieces. We also loved the Christmas lights hanging under the venue's ceiling, for they looked like shining stars. They also made the whole venue more romantic.
There were a lot more things to love about this wedding. Among them was the food, which guests loved. There was also so firework display at the end of the celebration!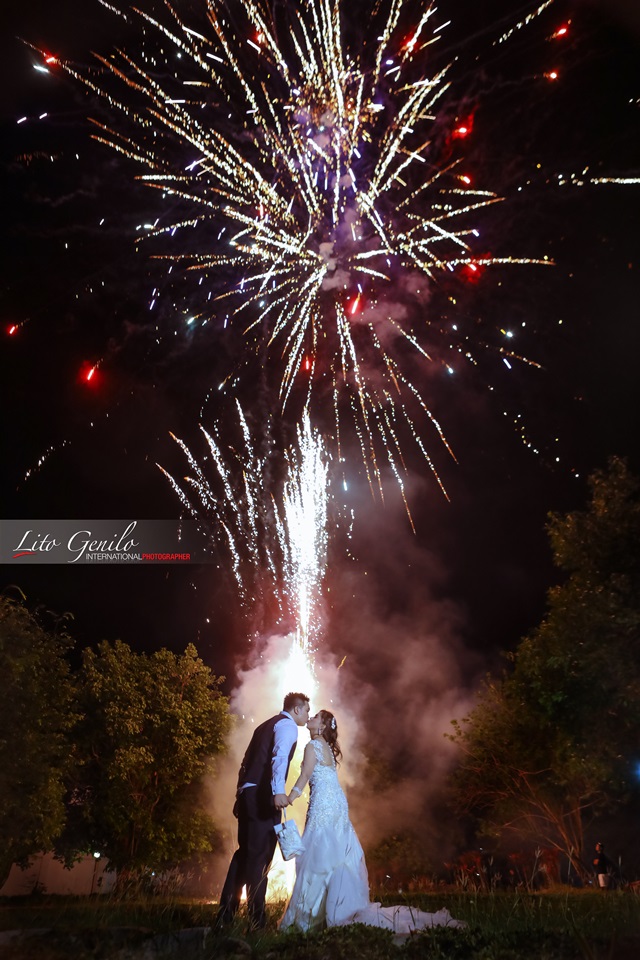 The couple and their suppliers worked so hard to ensure the success of this special day. In fact, according to Marianne and Kip, "There was a couple of small bumps on the road, we just simply figured out a solution instead of arguing about them."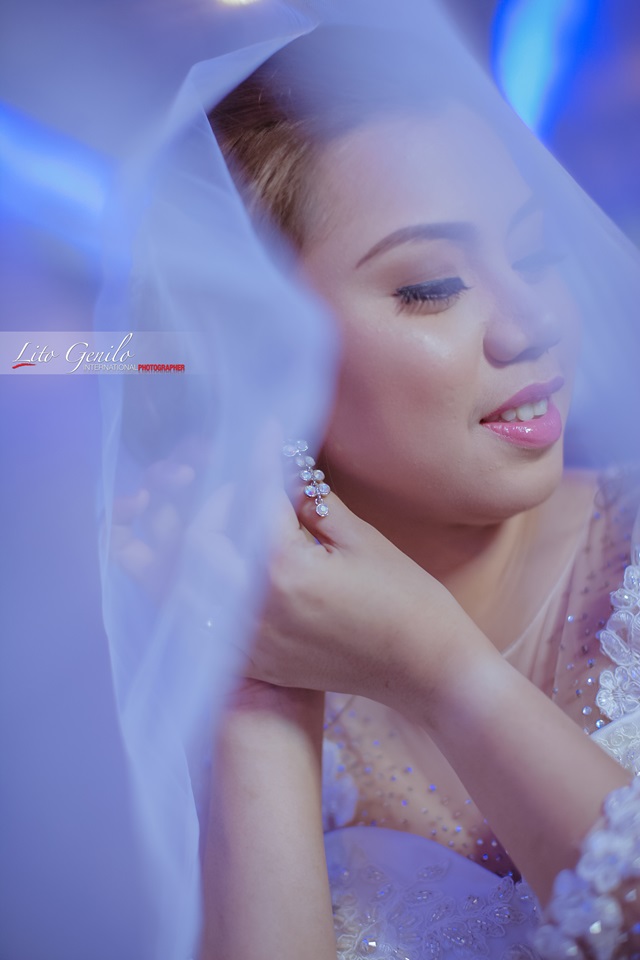 When asked what advice they could give soon-to-weds, they said, "Don't let any unplanned things ruin the whole experience, everything can be fixed. Also, remember that everything will not go as you planned, so be prepared. Choose the best suppliers to cater to your needs."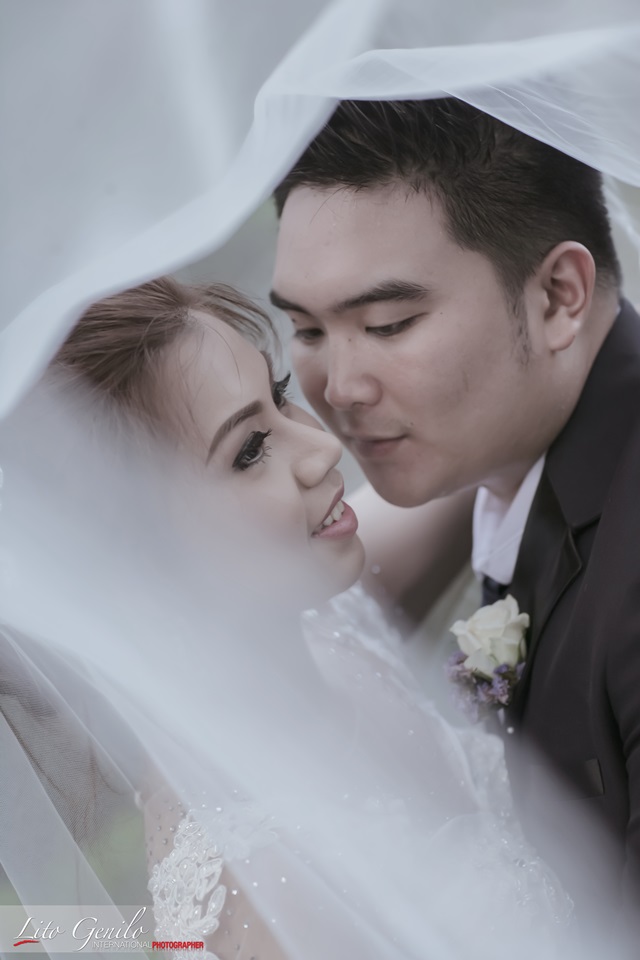 Ceremony Venue: Divine Mercy Shrine Bataan
Reception: The Elizabeth Hall, Divine Mercy Shrine Bataan
Full Wedding Coordinator: My Green Affair (JJ Eugenio)
Photos and Videos: Smartshot Studio (Lito Genilo)
Gowns and Suit: MhayDhan Bridal Shop
Hair and Makeup Artist: Tess Lonzon
Comments
comments