Eunice Ingrid Toribio and Arjay Serrano
by Danielle Sebastian | November 2012
If soul mates really do exist, newlywed couple, Eunice Ingrid Toribio and Arjay "Jay" Serrano, is the perfect representation. From casual acquaintances to inseparable friends, their fluid and smooth transition from friends to lovers and then to marriage is truly a story all of us can be envious of. Last October 27, 2012 at the Naga Metropolitan Cathedral in Naga City, Ingrid and Jay sealed the deal and began their journey towards a new happy life… together.
The Love Story
Jay was a hip radio DJ at Beat 89.5FM while Ingrid was a university dance club member way back in 2010, Ingrid's last year in college. With friends in the radio station, a common friend who played matchmaker kept insisting that Jay and Ingrid hang out together. Maybe it was fate, maybe a coincidence, but Jay and Ingrid started seeing more of each other when their common barkada started going out regularly. Time passed and it hit them, they were already in love.
As Ingrid explained, "I realized that he's not someone who's just for now, he's for keeps. Jay, during those times was more than a boyfriend, he's my best friend, my brother, and my strength. Adding the humor innate in him, he never fails to make me smile and laugh."
With Jay, "It's just simple. I've thought of being with her everyday and then realized that I am not gonna get tired of having her beside me. To see her face before I go to sleep and she'll be the first thing that I will see upon awakening, are two of the things that I've pondered on. But then again I told myself that I already have the answers and I like it!"
For soulmates like Jay and Ingrid, there was no need for a grand wedding proposal. As they put it, "we were talking about having our own family, what our family would be like, how to run it and the likes. Talking about the future became one of our past times… After that day, we told ourselves that we'll be together till we grow old." There was no need to pop the question as they have always known the answer all along.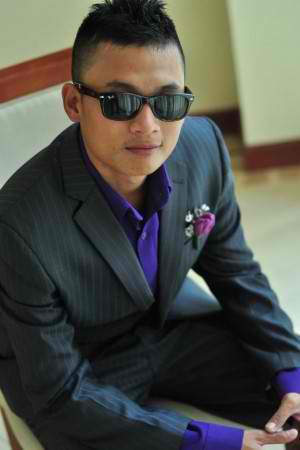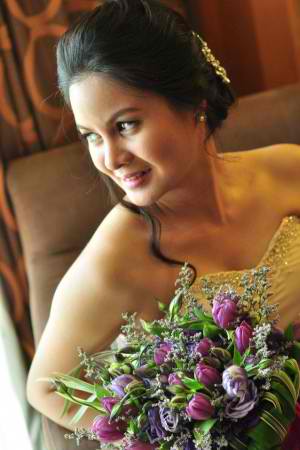 The Wedding Planning
Wedding planning was a tag team effort by the bride and groom. Ingrid planned everything while Jay met with wedding suppliers to discuss all decisions they have agreed upon. Of course, being hands-on was tiring, but well worth it.
Jay and Ingrid opted to get the best wedding suppliers available in Naga City. Prioritizing where to splurge and save, their top priority was to get a photo-video supplier that would capture the wedding they worked hard for. For this, they booked Nice Print Photography from Manila. "I was eyeing them way before we decided to get married, even before I met Jay. It was heaven-sent that we were able to book them. The team was very professional and at the same time accommodating. I enjoyed working with them. And the videos and photos were beautiful!"
Next on the list was venue and flowers because they wanted a beautiful wedding. For this they booked Buds and Petals by Ronald Macaraig for the flowers and Avenue Plaza Hotel for the catering and reception. Her brother worked for the hotel and so they got the best services and deals for the food to the venue. For the couple, the food is very important especially if you want to make your guests happy on your wedding.
To save on the wedding, the couple opted for DIY on their invitations, gifts and souvenirs. Jay designed the deep teal invitations with a cute caricature of the couple. Their gifts and souvenirs were food for the gods and brownies made by a local pastry shop in town. They personalized these by adding "thank you" stickers. The beautiful cake, believe it or not, is actually included in their hotel package. Lastly, the bridesmaid dresses were multi-wrap dresses bought by the bridesmaids themselves because they can wear it in any other formal occasion.
The Wedding Specialist by Joy Tuy designed her wedding gown while Arlan Alvarez & Co beautified the bride's hair and makeup. The bride marched to the tune of "I See You" by Leona Lewis sang by the Caceres Chorale.
All in all, Jay and Ingrid spent 35% of their wedding budget on reception venue and food, 5% for the ceremony including paper fees (NSO request, marriage license etc), 14% on flower decorations, 28% on photo and video, 7% on clothing, 8% rings, 3% invites and souvenirs.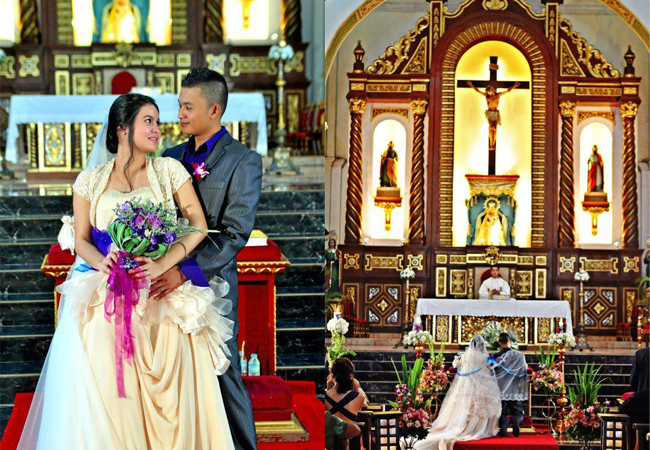 Wedding Advice
With fresh wedding planning experiences, Ingrid and Jay provided some tips for other soon-to-weds:
     • Register in gift registries available in the area. You wouldn't want to receive the same gifts you won't be able to use. Your guests will be spared from bringing it too because they have free delivery service for purchased gifts.
• Save up on the things that goes to trash after like invitations
• No wedding is perfect. Just enjoy the moment for you are about to say forever to the person you love. Smile and laugh even if complications happen. At the end of the day, you are beside the person you love and the person whom you will spend the rest of your life with.
Deep Teal and Purple Wedding
Jay and Ingrid opted for a deep teal and purple wedding that was strictly formal – coat and tie and no barongs. The bridesmaids wore purple multi-wrap dresses while the groomsmen wore purple long sleeves and dark suits, just like the groom. The bridal bouquet had purple and blue flowers with ribbons that complemented the blue and purple accent in the bride's bridal gown. Boutonnieres for the groom and the groomsmen were the same color as the purple flowers in the bride's bouquet.

Everyone is happy to see a great love's new beginning. For Ingrid and Jay, this love will never end.
Wedding Suppliers
Photo and Video:
Nice Print Photography (Manila)
Gown:
Encore "The Wedding Specialist"
by Ms. Jo Tuy (Naga City)
Flowers:
Buds and Petals
by Ronald Macaraig (Naga City)
Reception Venue and Catering:
Avenue Plaza Hotel (Naga City)
Hair and Makeup:
Arlan Alvarez & Co (Naga City)
Rings:
Glory Gen Merchandise and Goldsmith (Naga City)
Church Choir:
Caceres Chorale (Naga City)
Photobooth:
Caught on Cam (Naga City)
Visit Kasal.com Supplier Directory for the contact details of these suppliers.
Comments
comments