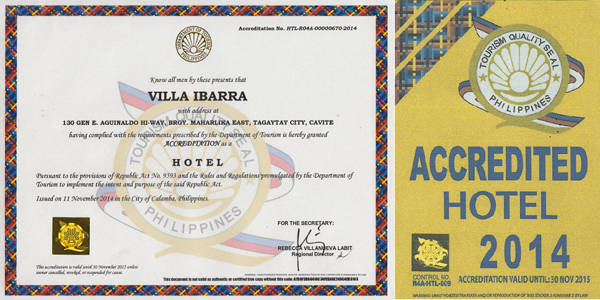 Villa Ibarra is now accredited by the Department of Tourism.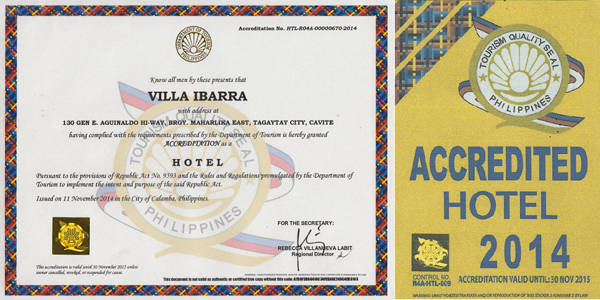 Villa Ibarra received its DOT accreditation as a hotel last November 11, 2014, after having complied with the requirements set by the said department. The said accreditation was "pursuant to the provisions of Republic Act No. 9593 and the Rules and Regulations promulgated by the Department of Tourism to implement the interest of the said Republic Act."
Strategically located along Gen. E. Aguinaldo Highway in Brgy. Maharlika East in Tagaytay City, Villa Ibarra continues to impress people not just with the magnificent view of Taal Lake it offers but also with its excellent facilities and service.
"Safety, comfort, and convenience of all tourist visiting the country is our concern," its management says in an announcement posted on its website.
http://www.ibarraspartyvenues.com.ph/news/?id=26
Comments
comments