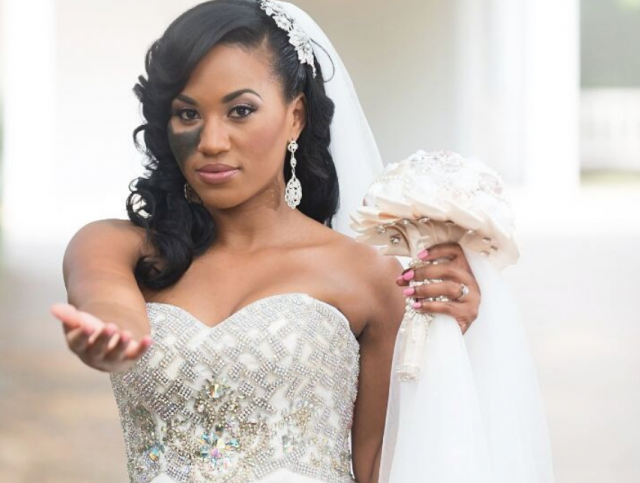 Every bride wants to flaunt her beauty on the day of her wedding. But for Ferrin Roy, this also means showing off a birthmark that covers four inches of her cheek.
"It was never a thought to cover it," she confessed. "Growing up was a breeze for me."
She even explained how her mom taught her a sense of confidence, allowing her to face the world proudly each day and standing up to bullies.
"My mother was actually my voice. She'd notice the stares. She basically defended me. It wasn't until 4th grade until I began to notice the stares."
Her groom, Shavayne, popped the question after just four months. They exchanged vows in August 13, 2016 in Lafayette, Louisiana.
Meanwhile, her mom, Connie Price Fontenot, has a message to parents whose children have pigmentation.
"I was 17 years old when Ferrin was born and I endured a lot with parents, but again I stood my ground and I trusted God and believed what he allowed to happen was his purpose," she said. "You have to teach others how to treat you."
Ferin's book called The Mark She Kept, where she talks about her experiences, has been published recently.
Comments
comments