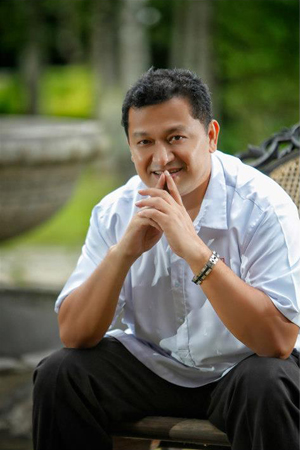 Wedding videos are now a staple in today's wedding celebrations. More than a documentation of the event, wedding videography is now both valued as an art and a form of wedding entertainment. From simple audio-visual presentations and picture slideshows, wedding videos have evolved into short sweet wedding films that capture the romance, love and joy of the couple's love and the wedding celebration.
SmartShot Studio, known for its premiere wedding photography services, is also making a mark for quality, creativity and innovation in wedding films. As more and more soon-to-wed couples join in the fun of creating their own short wedding flicks, SmartShot Studio is here to provide them the following premium videography services:
Save-the-Date
Save-the-dates used to be in the form of save-the-date cards that indicate the date of the wedding. But with the fast paced change in media technologies and the popular use of social media, mere save-the-date cards just won't do. Save-the-dates serve as a wedding announcement and wedding teaser as well. They can easily be posted and shared with friends and family. SmartShot Studioprovides soon-to-wed couples their expertise in wedding videography by making the sweetest and most unique save-the-date concepts come alive through video. Here's a sample of a Godfather-themed save-the-date by SmartShot Wedding Films.
                          The Godfather Save-the-Date Concept (Italian Mafia)
Mac + Heidi Save the Date by SmartShot Studio
Mood Setter
A mood setter is the video played at the wedding reception while the guests are waiting for the newlywed couples to arrive. Some couples play a slideshow of their childhood photos up to their pre-nuptial or engagement photos. With SmartShot Studio, soon-to-wed couples may opt to surprise their guests with a sweet short flick re-telling their love story. Below is a romantic scrapbook-themed mood setter by SmartShot Wedding Films.
                    "Scrapbook" – A Mood Setter Video by SmartShot Studio
Wedding Video (Same Day Edit)
Wedding videos edited and showed to guests on the same day has been quite popular in weddings today. SmartShot Studio's experience and established name in the wedding industry has made them a premiere choice for wedding videography. Here's a sample wedding video by Smart Shot Studio.
                                  Same Day Edit Wedding Video by SmartShot Studio
Church : St. John Bosco Makati City
Reception : Blue Leaf Taguig City
Active in social media and on the internet, you can view other Smart ShotStudio Wedding Films through their website, blog and Facebook page. Check them out and book SmartShot Studio for your wedding videography needs.
Comments
comments