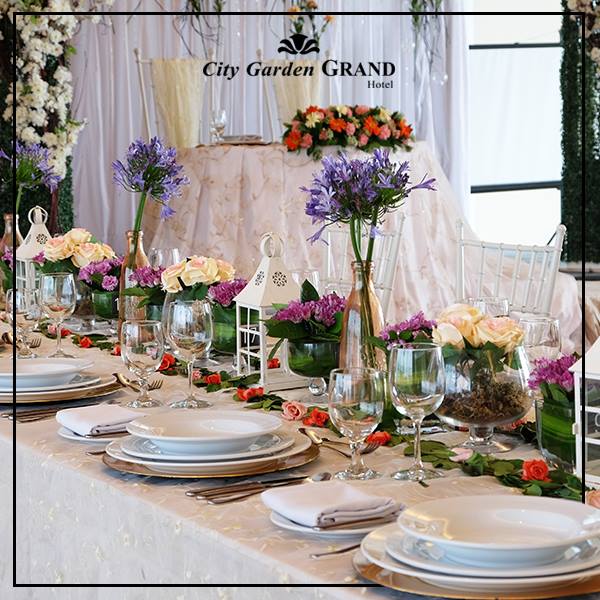 Are you dreaming of having a world-class wedding? Why not? After all, it is not impossible with a supplier as reliable as City Garden Grand Hotel. Located in Makati City, it offers wedding packages that are sure to impress your guests on your wedding day.
First of all, City Garden Grand Hotel is a lovely establishment. Inside and out, it brags elegance. No wonder, it's always great to have one's photos taken here, especially during special occasions like weddings. And sure, these photos are things to be proud of in the years to come!
Food is also something to like about City Garden Grand Hotel. Thanks to its team of highly skilled chefs and kitchen staff, you and your guests will definitely have a dining experience you won't forget about. You will be able to sample a wide array of dishes, all of which are prepared using the freshest and the finest ingredients available. Guess what? They are also champions when it comes to presentation that they are no doubt Instagram-worthy!
Of course, high-quality service is another thing to look forward to when booking City Garden Grand Hotel. That's because it brags a team of hospitality professionals whose skills and expertise are of the same level as the ones working for big hotels and restaurants in other countries. In fact, apart from their unmatched skills in the industry, they are also known for being so driven and genuinely concerned about the events they become part of. They care about every guest and their goal is to make these people happy and satisfied from the beginning of the event until the very end.
What are you waiting for? Book City Garden Grand Hotel for your wedding! To learn more about this amazing hotel, visit its Kasal.com profile or check out its social media pages.
Comments
comments