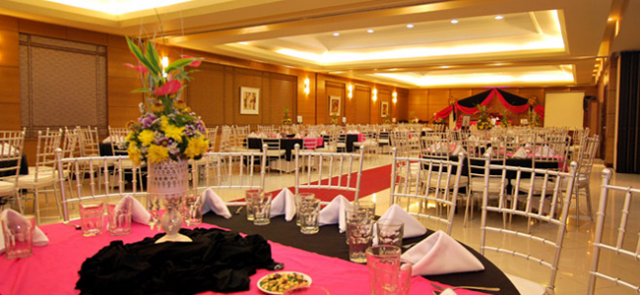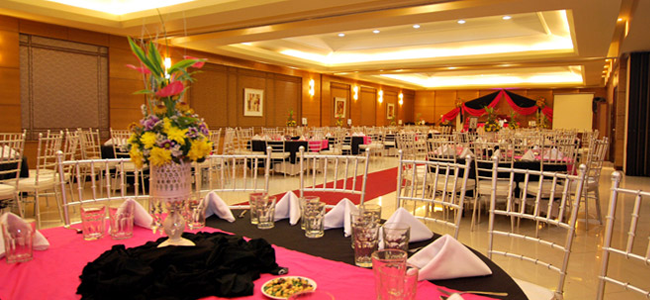 City Garden Suites is an affordable yet luxurious wedding venue at the heart of Metro Manila. But more than being your Manila reception revenue, City Garden Suites is also perfect for your pre-wedding celebrations like engagement parties, bridal showers and bachelor parties.
What's New with City Garden?
Aside from upgrading its rooms and services, City Garden Suites now introduces the new and improved Black Hole Music Lounge – a new, more laid back venue for parties.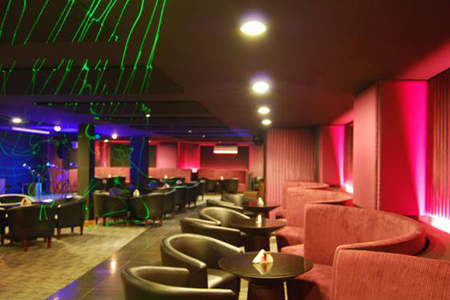 Enjoy a fun night with your friends at The Black Hole Music Lounge with its full service bar, snacks and sandwiches. It is open to the public but can be reserved for special pre-wedding events like engagement parties, Manila bridal showers and bachelor parties. This venue can seat from 60 to 80 guests, perfect for intimate gatherings.
What's special about this venue is its futuristic galaxy vibe that is perfect for partying the night away with your special friends. The Black Hole Music Lounge can be rented from 7pm to 2am and this can include an acoustic band, sounds and lighting system, an LCD projector and widescreen, a videoke system, and a personal bartender and dedicated events personnel to attend to everything you need.
City Garden Suites also brings their guests the new and improved Café Miranda. By changing the menu, City Garden now offers more choices for guests like pizza and Japanese bento boxes. They also offer a variety of local and international cuisine as well as a buffet breakfast from 6am to 10am. Treat your bridesmaids or your groomsmen as you prep them for the big day. The fine cuisine will surely energize you and your wedding team.
The Lobby Bar, on the other hand, offers a variety of wines, spirits, beer items, cocktails, bar chow and appetizers that can certainly satisfy you and your friends' cravings. De-stress with a few cocktails with friends after a Manila meeting or make it a brainstorming session with you and your best friend.
Whatever it is you need before and during your wedding day, City Garden Suites is ready to serve you with its Black Hole Music Lounge, Café Miranda and Lobby Bar. Interested? Visit City Garden Suites in Kasal.com today!
Comments
comments