Last June 10, 2014, Mr. Michael Yu of iSnap Creatives received a text message from his friend Hasset Go. According to the SMS, Hasset was needing a team to document the wedding of his brother who was getting married on the same day.
It was unusual at first; wedding photographers and videographers are usually booked months or even a year before the actual wedding. But when they got the details about the wedding, they could not say no. Though it was impromptu, they still give it a go without frills. They were storytellers, afterall; each story would matter to them.
The said event was the wedding of Rowden Go and Leizel Lequigan, the couple behind the viral video. Rowden was a terminally ill cancer patient the said wedding was the fulfillment of his last wish here on Earth—to marry his true love, the mother of his child.
Labelled as "A Wedding Video That Will Move You," it was uploaded by Hasset last June 18 originally for relatives who were not able to attend the said wedding. It got viral all of a sudden, getting millions of views and generating hundreds of thousands comments online. It even captured the attention of international media for being "the most touching and heartbreaking story ever told on Youtube."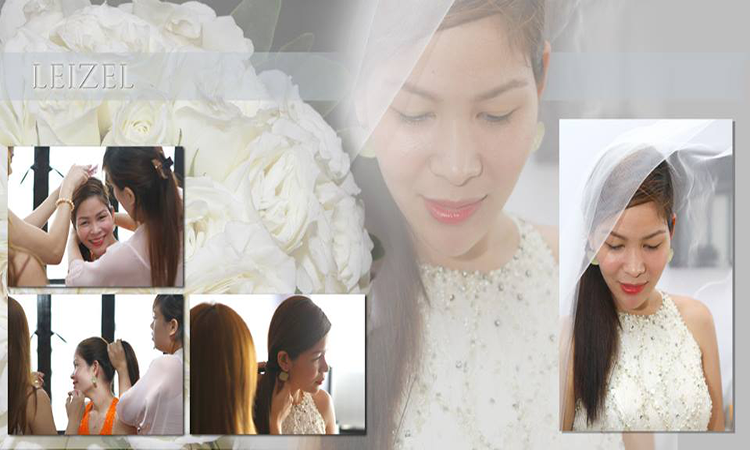 Actually, the two already had plans of getting married. They even set it for July 8, which was Rowden's birthday. However, things got out of hand. One day in May, Rowden was brought to the hospital because of a certain pain he was feeling. The next thing they knew, he was already diagnosed with stage 4 liver cancer and he was no longer able to come home. He was confined in the hospital.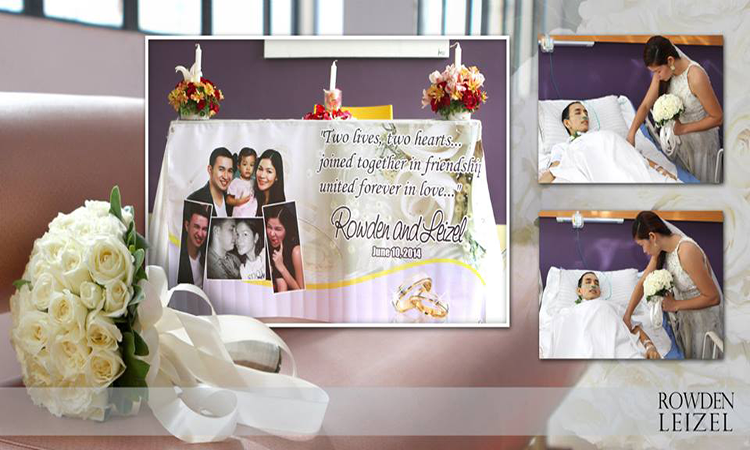 So when the Go family found out on June 9 that Rowden might be gone sooner than what they had in mind, they followed the doctor's advice and asked him about about the things he would like to do while he was still alive. Then, they thought of pushing Rowden and Liezel's wedding and set it for the next day. He would get his last wish before they run out of time.
The ceremony took place in the Philippine General Hospital. It was very simple, even hasty but nevertheless full of love. There were no fancy decorations and complicated schedules, as the iSnap team put it, but it was so solemn. Everything was special, too. The cake alone was so lovely; it was baked by the groom's mom. Apparently, it was also made with so much love. To put it simply, everything was made possible by the love they all had for Rowden.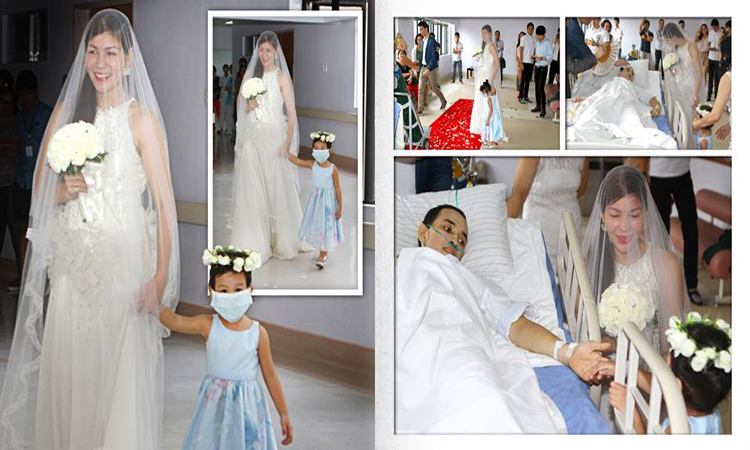 Rowden, on the other hand, managed to gather all the energy that was left of him that time. He even insisted on putting the ring on Liezel's finger by himself. Though he died less than ten hours after he said his vows, he died a fulfilled man.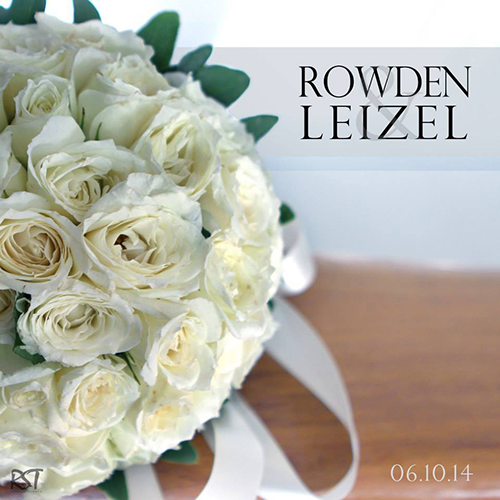 It was, indeed, a moving story. Even the team of iSnap Creatives felt a strong sense of accomplishment after having finished the video they worked so hard for. First of all, it was shot inside a hospital room so movements and limited and of course, it was never easy to capture things as the atmosphere was generally heavy because of the emotions of people there.
Editing was another challenge. "Even just selecting the scenes it was already a hard task and how do you do it that you don't focus on the sickness but on the wedding itself as a real wedding event," Mr. Yu said.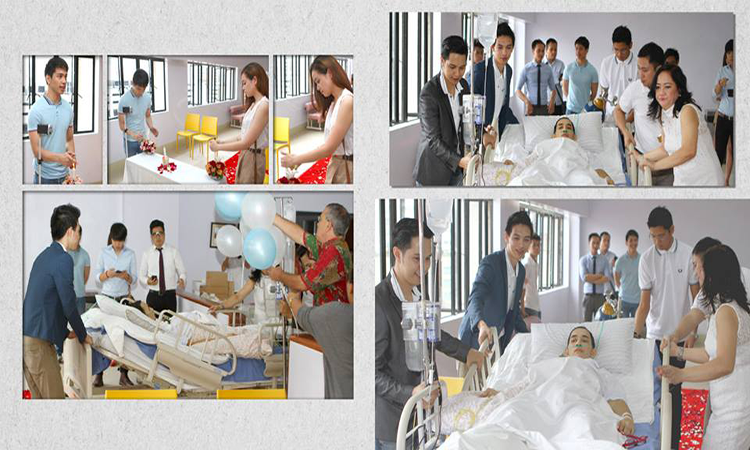 "An everlasting love. The most touching story we ever entered in all our metaphysical journey as wedding and social story tellers," the team of iSnap Creatives described Rowden and Liezel's story. Up until now, they've still got mixed emotions because they know they played a part in the storytelling.
Indeed, their story is powerful enough to remind everyone about how powerful love is.
Kasal.com would like to thank iSnap Creatives Inc., our source for this article.
Comments
comments