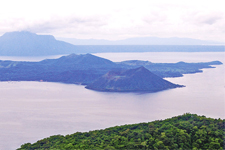 Wedding is one of the most celebrated events all over the world. This is probably why couples, like you, pay special attention to wedding details – from church, to wedding attires, to reception venues – to ensure that all your wedding guests will have a truly wonderful (and hopefully unforgettable) experience.
After the solemnity of a wedding ceremony, you and your guests will proceed to your wedding reception venue to continue celebrating the momentous event. This is the place where you and your partner get to enjoy the company of family and friends and have lots of fun.
Choose Your Reception Venue Wisely.
An excellent wedding venue should be able to accommodate all your guests and have enough room for the activities lined up.
Choose a venue that is too small and it will be crowded; chose a venue too large and intimacy is lost. Food service should also be exceptional.
Ibarra's Wedding Venues:
If you intend to have your wedding within the Metro and would like to have great flexibility in your venue options (and budget), why not consider Ibarra's Wedding Venues? With several venues conveniently located in different areas in Metro Manila, each one has its own distinct personality to suit a couple's preference or wedding theme.
Ibarra's Garden Wedding
Ibarra's traces its humble beginnings in a small restaurant established in August 2000. From serving as a reception venue for small and intimate weddings, the business expanded and developed other venues to cater to their growing clientele. In April 2001, it opened its pioneer venue – Ibarra's Garden. Situated in the heart of Manila, this classic antique house built in the 1920's was transformed to a cozy garden venue that can accommodate up to 250 guests.
Ibarra's Garden is suited for those who would like to have an intimate garden wedding. Ideal for nature-loving couples, Ibarra's Garden offers the experience of an authentic garden wedding venue without the hassle of traveling out of town.
The historical feel and structure of Ibarra's Garden also makes it ideal for those who wish to have a Filipiniana-inspired wedding. The historic ambiance reflects the grandeur of wealth and beauty during the olden period. One could simply imagine, and perhaps replicate, a classic Filipino wedding, with the newlyweds and guests dressed in Barong Tagalogs and Ternos.
Following the success of Ibarra's Garden, the company opened two more venues in 2004 – Patio Ibarra and Plaza Ibarra, both in Quezon City, respectively.
Patio Ibarra's Ballroom Wedding
Patio Ibarra is a hotel-ballroom style venue that can accommodate up to 400 guests.
Patio Ibarra is primarily designed to meet the demands of couples who want to have a highly attended, in-door wedding. Be it classic or modern-themed wedding, each of its function rooms can be designed to suit the couple's wedding theme.
Plaza Ibarra's Mediterranean-Themed Wedding
Plaza Ibarra, on the other hand, offers a combination of rustic yet refreshingly Mediterranean-themed garden setup. It can accommodate weddings with up to 500 guests.
Plaza Ibarra also perfectly combines the beauty of a garden venue and the comfort on an air-conditioned ballroom. Its winding staircase indulges the bride and groom to make a grand entrance and savor the moment they walk together for the first time as husband and wife.
Bella Ibarra's Chic Modern Wedding
For events with endless possibilities, Bella Ibarra invites you to create an extraordinary event in an atmosphere of classic elegance.  Exquisite cuisine prepared on-site and exceptional personal service showcase our dedication to excellence.  A setting like no other, it offers a captivating roof deck that creates the perfect setting for wedding photo shoots or intimate wedding cocktails or dinner.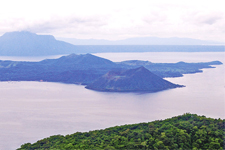 Soon-to-open Villa Ibarra Tagaytay
Villa Ibarra Tagaytay is situated on the ridge of Tagaytay overlooking Taal Lake and Taal Volcano.  It is only a short distance from Manila. Elegant and well-appointed guest rooms offer comfort and convenience.  It also has a romantic garden venue that can comfortably accommodate up to 300 persons.  Excellent gourmet cuisine, cooked on-site, together with the venue's friendly and helpful staff underscore Villa Ibarra's passion for perfection.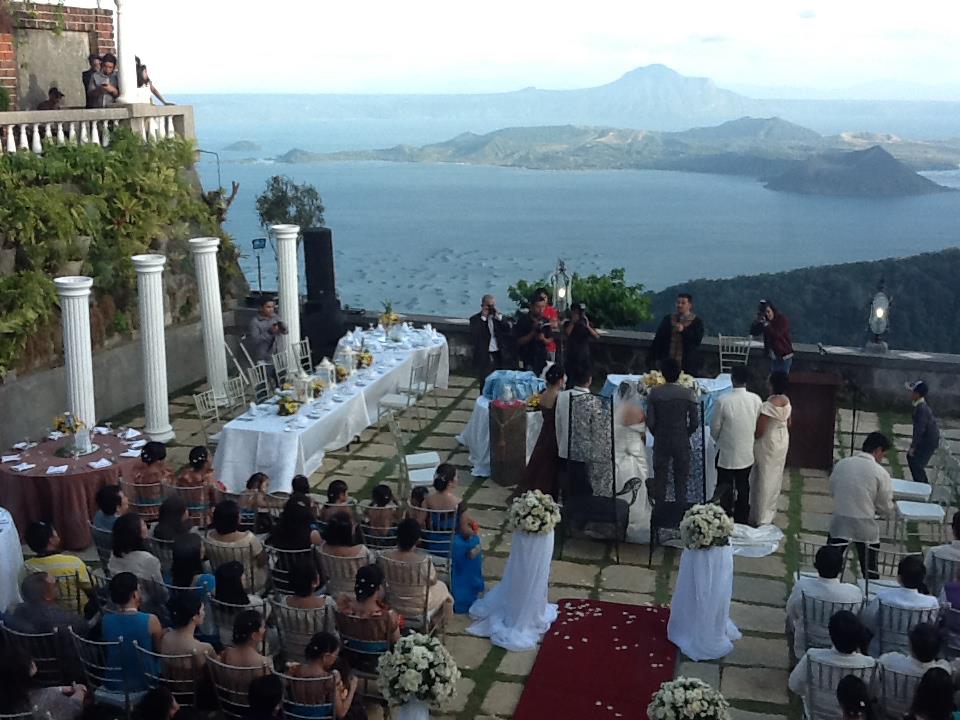 Ibarra's Catering and Wedding Packages
Complementing each wedding venue is the quality food service of Ibarra's Catering Services. Each venue is bundled with specialized wedding packages to make wedding planning more convenient.
Different venue options. Quality food. Flexibile wedding packages. What more can a couple ask for? Visit any of Ibarra's Wedding Venues and take your first step to wedding bliss.
Comments
comments