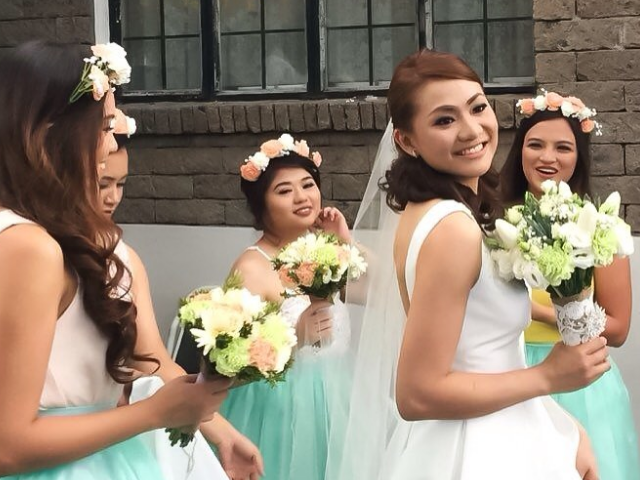 In this world where almost everyone wants to go DIY on everything, including wedding preparations, how do you figure out whether to hire an expert or to rely on your own abilities?
Many brides are still bothered by this question, for sure, particularly when it comes to bridal makeup. Can they just depend on their own makeup skills on their wedding day or do they have to hire a professional makeup artist?
To help you, here are some signs that you need to hire a professional makeup artist:
You know how to apply makeup, but your knowledge is only limited to your daily look.
Knowing how to do your daily makeup is one thing; having ample knowledge how to do your own bridal makeup is another. Of course, weddings have different demands than ordinary days, so it pays to have a bridal look that's done by somehow who truly knows how.
You don't know how to make your look last longer.
Sure, you can do retouches in between key moments on your wedding day. Yet, it does not mean that you no longer have to make your look last longer. So, if you are so unsure which products and techniques to use to make sure your look wouldn't give up on you so easily, better hire a pro.
You easily panic.
Are you the type of person who easily panics when there is time constraint? You are, you better hire a professional makeup artist! A pro can keep you from committing makeup mishaps that may result from panic and confusion. Plus, you can be sure that your look can be finished on time.
A professional makeup artist can truly save your day, so don't hesitate to book one if you are not that confident with your own makeup skills, knowledge in makeup artistry, and ability to apply makeup flawlessly when under pressure.
(Photos from HG Studio)
Comments
comments